Why are we here?
All of us at Kaleidoscope have different answers to this. This is mine. This is why I started Kaleidoscope, what our fixed points are, and why we articulate our mission as working with others to help create a future that is kind, joyful and connected.
There are two ways to tell this story: the organisation, and the work. They're linked, but different.
My journey here comes through putting together teams in different places, and trying – in a pretty amateurish way – to do things a bit differently. The ideas I had then – that wanting to 'be the boss' is a bit silly, that life is too short not to enjoy your job, and that organisations seemed to be part of the problem not the solution – were far better articulated by Fred LaLoux when I heard him speak in Stockholm in late 2015.
Hearing about organisations that were actually acting on some of these ideas made me pretty much quit my job on the same day.
Fred talks of these organisations as 'Teal', being defined by three characteristics:
Self-management. Teal organisations operate effectively, even at a large scale, with a system based on peer relationships. Power and control are deeply embedded throughout the organisations, no longer tied to the specific positions of a few top leaders.
Wholeness. Whereas traditional organisations encourage people to show only their narrow "professional" selves, Teal organisations invite people to reclaim their inner wholeness. They create an environment where people feel free to fully express themselves, bringing unprecedented levels of energy, passion, and creativity to work.
Evolutionary purpose. Teal organisations base their strategies on what they sense the world is asking from them. Agile practices that 'sense and respond' replace the machinery of plans, budgets, targets, and incentives.
Starting with trust and kindness

The following spring I took a three day a week job running a network, giving myself a couple of days to think about whether there was something 'Teal' I could set up. Melting Pot Lunches started in July 2016, a company started in August, and the name changed to Kaleidoscope Health and Care in September.
The organisation we want to be starts with the assumptions we hold about who works for Kaleidoscope, that they are: kind and trustworthy; here to do a good job; here to be good colleagues; the best judge of themselves; wanting to improve health and care; not working for a traditional organisation for a good reason; taking responsibility for Kaleidoscope to improve and succeed.
Everything we do follows these starting points. They don't make us immune to mistakes (if only), and we don't always manage to follow them to the extent we would like to (how do you fire someone with kindness?). But we try and be an organisation where we can be honest with ourselves.
These assumptions are fixed. Our commitment to being a Teal organisation is fixed. That our future will never include us becoming a 'traditional' organisation is fixed. This is who we are.
We don't have 'leaders' with a responsibility to give power to 'non-leaders'.
Our job ads make clear we're not a fairytale. We often mean this in terms of money – in autumn 2017 we came within days of going bust. But it's also meant in terms of the level of responsibility we expect people to take on. We do not have hierarchy. There is no 'them' to throw problems at. We don't have 'leaders' with a responsibility to give power to 'non-leaders'. Kaleidoscopians don't need to fight for power, you have it.
Avoiding chaos
We use the Holacracy management system, a way of getting rid of hierarchy without descending into chaos. It has process coming out of its ears – all of it necessary to support the complexity of the organisation we want to be.
We are a social purpose organisation but not a charity because we don't want such a hideous and alienating governance model. We do not want handouts. We want people to work with us because we are the best at what we do. And once we have a smidgeon of financial sustainability, we use our headroom to run our 'Mission projects' which no one will commission us to do but we think need to be done. Our greatest asset is the ability to take risks no one else can take.
Our work has wandered across different topics – running events, supporting strategy development, scoping networks. While our tagline – bringing people together to improve health and care – was formed fairly early (2017), finding the golden thread connecting all of our pieces of work has taken longer.
For now, bringing people together to improve health and care is a fixed point for our work.
At our Advisory Group meeting this summer Nish Manek described Kaleidoscope as helping people have better conversations that will achieve change. I like this. We could articulate it in different ways – bridging boundaries, collaboration with rigour, creating psychologically-safe spaces for learning – but there's a central kernel about working with people across divides to achieve something they couldn't achieve alone.
For now, bringing people together to improve health and care is a fixed point for our work.
Achieving our mission
So why is our mission 'working with others to build a future that is kind, connected, and joyful'? For most of the time Kaleidoscope has been running I struggled to reconcile the organisation and the work parts of our story. I got there by taking a step back to think about what both parts are trying to achieve: we want an organisation that is kind and joyful. We want to help people improve health and care through better connections than they would have had otherwise. But we don't judge our success on what we do. Far more interesting is the world that surrounds what we do – whether we get the credit or not isn't that relevant.
So we are working with others to help create a future that is kind, joyful and connected. That's a fixed point for why we're here.
Everything that isn't fixed is to be created. We're 16.5% done. If you want to know a bit more, don't hesitate to get in touch.
---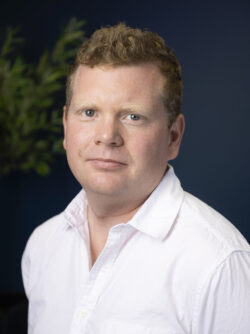 Rich Taunt
7 November 2019