The future of events: digital or face to face?
Rich Taunt looks at the future of events, sifting the virtual from the real, considers a hybrid approach, and proposes three tests for whether you should be swapping Zoom for a conference room.
Like a long lost memory, glimpses of going to events – as in, real events, with, real, non-pixellated people – are slowly returning.
Calculating travel time so you're not late, but not hanging around either. Working out whether to grab a coffee before or after finding somewhere to sit. The chance to gossip with someone you haven't seen in ages. Finding that your pen has exploded in your bag.
Without wanting to jinx it, face-to-face events will soon be back with us. But after a year of surprisingly good alternatives, how do we pick what to do virtually or really? And shouldn't we be thinking about hybrids?
Hybrids aren't just for Toyota
Surely it's all about combining digital and face-to-face in some sort of hybrid mash up, making the most of both formats? Well sort of. But you need to step back to see why.
In our event-planning gospel, second only to purpose is 'psychological safety'. The ability to make participants feel they're in an environment where they can show vulnerability, to venture opinions without fear of reprisal, the ability to be themselves. Central to this is how all participants can feel on an equal footing with no-one having the upper hand.
The standard 'hybrid' event conversation is about how, essentially, you can livestream a face-to-face event so people can join digitally. Doing that isn't too hard; doing that with equality between participants is incredibly tough.
It is an incredibly exciting time for those of us who live and breathe events.
Robot experiment
Our experiments with our 'robots' last year worked well – but suitable for relatively small numbers. Otherwise you're giving digital participants a second class experience compared to being in the room. Given that those attendees are likely to be those with the greatest access barriers, you're explicitly saying you've chosen a format that doesn't value their input as much as those in the room. At Kaleidoscope we simply can't sign up to that.
But hybrid holds promise in lots of other ways. One idea we're playing with is holding short digital meetings before and after every face-to-face event – the first to check-in and resolve any issues that can be resolved digitally, the second to check-out, hearing further reflections following the face-to-face time. Creative options that respect equality abound; it genuinely is an incredibly exciting time for those of us who live and breathe events.
Your thoughts, please
And this is where you come in. We'd love to understand what you're thinking about in terms of balancing digital with face-to-face. Do you agree with what's here? What ideas are you playing with?
Please fill in our short survey, and at the same time sign up to our workshop on the future of events to think through the issues further.
The luxury of choice
As I wrote last March, the transition to digital events was sudden, and stark.
Since then, we've supported hundreds of digital events ranging from policy launches with thousands attending to highly personal team workshops, to creative public engagement, even to the odd cookalong.
Digital events aren't perfect, but we have been taken aback by how good they can be. No travel, the ability to use chat, minimal capacity limits; there's a lot that digital events enable you to do that face-to-face simply can't.
So while we consider hybrids, do we stick with Teams, Zoom et al, or twist back to conference halls and cups of tea? We suggest three tests:
Does your event require a two-way conversation? If yes, have a live event. If not, and you're simply wanting to transmit information with limited (if any) audience participation, recording a video and sharing it widely is likely to better meet your aims. Focus live events on only what you can do live.
Are there significant barriers to all participants meeting in person? If no, then a face-to-face meet may be spot on. But note the all. Certainly for the next few months there are going to be many people who will not want to return to face-to-face because of Covid-19. But even when (and please let it be soon) this passes, there are many other reasons that will mean some people will find face-to-face harder to get to than a digital alternative.
Is meeting in person fundamental to achieving the aims of the event? If yes, then the conference suite awaits. There are many reasons why this could be the case: the need for in-depth conversation aided by body language; the need to combine formal business with informal social. But for many other purposes, digital can work as well, if not better. Are you sure you need to meet in person? Only do face-to-face what you can only do face-to-face.
You may have guessed our default is that we should all be using digital events far more than we did pre-pandemic. Yet this is fundamentally about purpose: why are you even wanting to meet in the first place?
In all our experience, the big difference between good and bad events isn't whether they're digital or face-to-face but whether they're well designed to meet their purpose or not. Rushing back to face-to-face events won't make a bad event plan good, however nice the coffee.
Normality is coming back. Let's make it a good normal.
---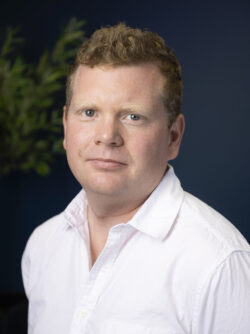 Rich Taunt
28 May 2021