Cooking up a storm
What's hummus got to do with healthcare? At first glance (other than the nutritional value of chickpeas) not a lot. Yet our experience in supporting the Belazu Virtual Banquet cookalong gave a fresh insight into how those across health and care can work together.
Let's rewind a bit. Last week we helped host a 3 hour banquet . It featured a dozen chefs and entertainers and over 1500 participants, all armed with the ingredients to cook a 6 course menu. Kaleidoscope's role was to make sure the event was designed and delivered without a hitch, something we do a lot of – if not always alongside Yotam Ottolenghi and Thomasina Miers.
How did it go? Hundreds of beautiful dishes were created all over the country and shared on social media. The #BelazuBanquet hashtag trended on UK Twitter. 98% of participants agreed they'd recommend it to a friend. Best of all we raised over £55,000 for the wonderful Chefs in Schools. All done without a technological hiccup.
So what did we learn about connection and joy in cooking that we can use in healthcare?
Joy, and learning, and joy
We've been banging the joy-in-work drum for a little while now. We think it's key not just because of its value in and of itself, but also because of the strong evidence linking it to better outcomes and faster learning. The banquet could have felt like a prolonged home economics lesson –  but the most frequently mentioned word from participants about the event was 'fun'. And learning happened too: 97% of participants saying they would use what they had learnt in the future.
In healthcare as we start to reflect on the Covid-19 experience so far, joy isn't in sight. At a time of widespread suffering and sorrow, I wouldn't want to trivialise things. Yet we must create space for those working in health and care to find and share joy in their work. The joy of restoring so many people back to good health, the joy and pride in work which has been nothing less than awe inspiring. How do we use joy and learning, hand in hand, to help build a better future?
…we must create space for those working in health and care to find and share joy in their work.
Apart but connected
At its most basic, the banquet was 1500 strangers on a webinar with the odd look at twitter alongside. But what was striking was the level of intimacy and community that emerged. This was partly because of the features we built in – polls, shoutouts, wonderful photos, professional chefs chatting to amateurs. But above all it was the shared endeavour of everyone doing and learning at the same time.
This is why we're such fans of learning networks at Kaleidoscope – the ability for practitioners to be working on similar issues over an amount of time that you can start to see the impact of what you're doing. It's what we're doing in Lambeth and Southwark with dozens of groups working to reduce childhood obesity. It's what we've seen happen to great effect in improving outcomes for young people with diabetes.
'Networking' isn't about sweaty handed business card swaps, the moral here is not to synchronise operations so surgeons can do them together on Zoom, but working together digitally opens up fantastic new ways to link together.
Generosity
The banquet was built upon generosity and sharing. It worked because so many people cared about the same thing, and were prepared to do something to help.
The cause we work for in health and care is incomparable to any other sector. We're supporting kindness, health, lives, and love. If we can't have a shared purpose, no-one can. Yet so often we lose our way, putting up barriers which obscure what we're really here for.
As we all look for ways to emerge from Covid-19, let's start with what unites us.
---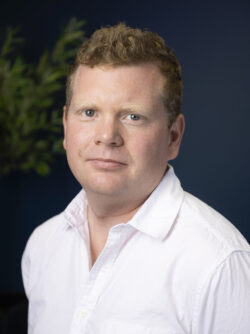 Rich Taunt
2 June 2020