Covid won't decide the pace of digital change, people will
Covid-19 has thrown us into the arms of new digital technology like little else before. Video conferencing for appointments is no longer a surprise, and the fact that Covid-19 tests (where available) should be booked online seems completely natural. While no one can deny that the rate of change in digital healthcare has increased, how much of this change is likely to remain with us long term?
What does a dose of realism look like in what can be a feverish debate? We need to work out what sort of change we're dealing with.
First, what sorts of change does crisis lead to?
Crisis related change isn't only about doing something new (such as video consultations). As the RSA have set out it's also about stopping old stuff. Both of these changes may only be relevant during the crisis itself (test and trace for example), or might continue once the crisis is over too.
Do we yet have a sense of what digital change we are seeing as permanent against crisis specific? And for those that do remain, what does that mean for the old ways it seeks to replace? The debate around GP consultations shows that these are far from straightforward questions. Yet without answers, we could see a rapid rate of forward change being matched by an equally fast backwards step (such as we've seen with car traffic). The  implication is that fast change now is not enough; sustainable change is really what matters.
Second, what sort of problems are we trying to solve?
Here the Cynefin framework comes in handy, drawing a distinction between four different areas. There's the obvious, where cause and effect are clear (like riding a bike); the complicated, where understanding cause and effect can be worked out by experts (like flying a plane); the complex, where cause and effect can only really be worked out afterwards, if at all (such as raising a child); and the chaotic, where cause and effect are so unclear that any action becomes the only way to respond (like responding in the heat of a natural disaster).
Third, where does digital change fit in?
Quite often the technical element of change – ensuring GPs have the capability to do video consultations, providing care homes with new technology – is complicated, if not sometimes obvious. This can move quickly as models are established and spread. Things get trickier when pesky humans get involved, particularly when you require change across organisational and professional boundaries. Having computers which can talk to each other doesn't mean that their users will.
This poses a significant challenge for health and social care, the most intrinsically human industry there is. To quote my colleague Clare Allcock's catchphrase, change is 'all about relationships'. Implementing 'obvious' digital changes will have very limited effect if the complex change doesn't follow too.
…change is all about relationships. Implementing 'obvious' digital changes will have very limited effect if the complex change doesn't follow too.
There is a risk that we give up: castigating all rapid digital change as skin deep and futile; or refuse to be rushed, seeing a relationship based model of change as 'organic'. Instead we need to think about how digital change can address complicated and complex problems alike, and in turn support change well outside of servers and pixels.
Where to start…? 
Use the crisis as a means to galvanise around shared purpose, rooting this in a longer term vision than simply getting through the pandemic. From our work studying successful networks and collaborations we know that all working to the same goal is key; crisis can focus minds and accelerate this process.
Use the desire for digital change as an impetus to bring people together across health and social care to have the conversations they need to have anyway. From our recent work in Cambridgeshire and Peterborough in implementing digital change for diabetes care, our discussions have focused far more on care itself than computers.
Have planning conversations and training together rather than apart, helping build new connections and understanding about each others' worlds. In our work with NHS England on Healthy New Towns we helped broker conversations between groups which had barely ever met, let alone understood what each other really did. Successful digital change involves bringing in community and social care colleagues just as much as other areas.
Increasing the rate of digital change can be in everyone's interests, and if done well, could improve how care is delivered forever. Yet it requires careful management, and ultimately, is only in small part about crisis, or even technology, at all.
---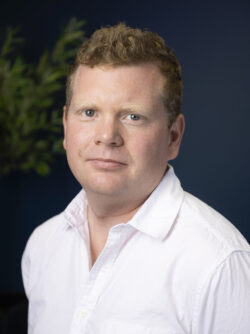 Rich Taunt
18 September 2020