Why We Revolt: reactions
We asked health and care leaders for their reactions to Why We Revolt.
Charlotte Augst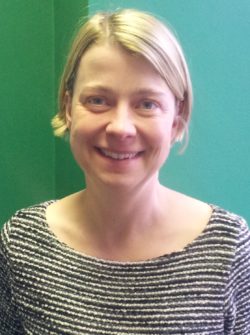 What strikes me upon reading Victor's work is that, at its heart, it is a call to listen: to listen to those who are in pain, afraid, struggling with ill health and its treatments. It has proved hard to foster this culture of listening, of respect and partnership, in health and care.
National Voices is small – what can our contribution be? How can we make it easier for those who decide how health services work to listen to the experiences, wisdom and aspirations of those who use and need services? Or maybe: how can we make it harder to ignore this perspective?
This is the call to action I am hearing and responding to: strengthen National Voices' ability to speak confidently and authoritatively about what people living with ill health know and want. Take the insight and aspirations of citizens and patients into decision-making rooms. Start and conclude all our involvement with the question: what's it like for those who need care? Is the change we are talking about going to make a difference to what people tell us isn't working? How will we know?
We have great access to the people who try to reform health and care. And we are the centre of a network that directly supports and advocates for people living with ill health. We are ideally placed to be the hearing aid the system needs to listen better. Let this revolt be a listening one.
Charlotte Augst (@CharlotteAugst)
Chief Executive, National Voices
Suzette Woodward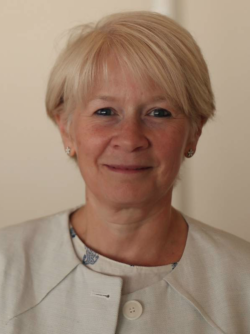 I read Victor's book with profound sadness because I recognised it and I recognised myself within it. It is a beautifully crafted book that draws you in page by page.
The sadness is matched though with hope. The hope that caring for each other really matters and it is possible. I had the pleasure of watching an unhurried consultation between a relative and a competent, careful and kind clinician. He took the time to really understand what mattered and talk through at length the different options. He listened, he heard and he advised but most of all he cared. There is a mass of evidence to show that compassion, kindness, joy, gratitude and caring matters.
Victor calls for a revolution and conversations to spread that revolution – in his words "we can decide that we want a different future and act to achieve that future." I love the saying 'Plant trees you will never see' – for Victor this is building cathedrals that may take generations to complete.
All it takes is for us all to open our hearts and minds and act so that we can all be good ancestors and echo beyond our time.
Suzette Woodward (@suzettewoodward)
Nish Manek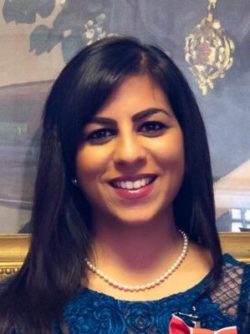 "…the patients were here to bother us, to interrupt us, to make our day more difficult."
I want to say I've never identified with the sentiment above. But I'd be lying.
My first reaction to Victor's writing was one of guilt. I started my career seeing patients 'in high definition', aspiring to deliver the elegant care that he describes. But the truth is, on a difficult day in general practice, his call to deepen and decelerate care feels impossible. What happened along the way?
Victor's stories, told in a beautifully lyrical way, raised so many questions. How can we consistently create space to deliver kindness in healthcare, instead of it being a luxury?
How can we preserve continuity in general practice, so that we don't erode the opportunity to learn more about the person behind the patient?
But alongside the guilt, there was hope.
This book serves as a powerful reminder to clinicians. A reminder of why we went into healthcare, of the privilege it is to be stewards of our system, and of the power of role modelling kind, careful, and elegant healthcare.
Read it, absorb it, and let's think about what we can all do, person to person, to kickstart a revolution.
Dr Nish Manek (@nishmanek)
GP trainee, Cambridge
Alf Collins and Martin Marshall
Kind, thoughtful, compassionate, honest, unhurried, elegant. Mull over those words for a while, let them tumble through your mind for a few moments. Now, how do you feel? Now, how about these words: performance, data, targets, workforce crisis, waiting times…?
Social scientists talk about framing – the way in which groups with common interests and aims describe and communicate reality. But much more than that – framing is the way those groups of people perceive reality – the way things really are.
For all the right reasons, we have put processes, systems and structures in place to commission, provide and regulate healthcare but in doing so, our lexicon has changed. Arguably, our language has shifted from a focus on healthcare as a mission towards healthcare as an industry.
Victor Montori recognises this and has written a bold, thought-provoking book that should be a call to action for all of us. Victor warns that our healthcare lexicon has shifted and so too has our reality. Healthcare has become industrialised and the danger is that compassionate, elegant, kind and unhurried care is being squeezed out in the process. The greatest impediment to high quality care in the NHS is the lack of time in the consultation.
Many have argued that if we want to progress healthcare, we can only learn so much from industry. No-one has argued this as convincingly as Victor. We urge you to take the words in this book and make them part of your language. And in doing so, your reality.
Alf Collins (@alf_collins)
Clinical Director, Personalised Care, NHS England and NHS Improvement
Martin Marshall (@MarshallProf)
Chair, Royal College of General Practitioners

---