Join the journey toward careful and kind care for all
Victor Montori and Dominique Allwood expand on what it means to focus on careful and kind care and why this is particularly urgent as we emerge from the pandemic darkness.
In a recent publication in BMJLeader co-authored with Patient Revolution Colleagues, we stated that "…leaders should assert that the sole purpose of their organisations is to care."
Care itself
When we care, we notice someone's problematic human situation and we respond to improve that situation. Our noticing and responding seeks to improve their world. Caring is a series of accompanying, attending, and assisting practices by which we act on behalf of others, without taking advantage of their vulnerability, with compassion and competence.
We are all entitled to receive care when we are in need, and we are all responsible to care for and about each other. Yet, we may find it sufficient that we contribute to funding direct care activities, placing the responsibility to notice and respond in the hands of those we pay to care.
Care is often considered an expensive set of unproductive activities, a behind-the-scenes operation, necessary to support what "really matters", i.e., the productive activities that generate wealth and power.
…leaders should assert that the sole purpose of their organisations is to care
The pandemic has shown us, however, the importance of care itself. It has also made clear that we are more inclined to clap for essential caregivers than we are to care for their wellbeing. Care organisations – nursing homes, schools, hospitals – have often failed to care for the people caring within them, and have turned their care missions into the processing of people.
Industrial healthcare
Care institutions process people in their care by enacting specific activities of vigilance, assistance, control or aid. However, the industrial 'delivery' of these activities empties them from the affection, company, closeness, respect and empathy that create the conditions to care and helpfully mitigate the inequality in power between care giver and care receiver.
It undermines the development of relationships within which care takes place and to which participants can return safely and with dignity when care fails to achieve its goals. This industrialisation of care, paradoxically, reduces the space and opportunity for care givers to care.
Under the stress of responding to substantial, complex and overwhelming care needs, healthcare organisations and their leaders have sought to drive organisations toward operational excellence and affordability. Around every industrial initiative, however, lies a pathology of care.
Consider a few examples. When healthcare organisations seek to reduce waste, they shouldn't accelerate care to the point at which people cannot notice or respond well to the problematic human situation of the patient.
When organisations focus on reducing costs and improving operational efficiency, they shouldn't consider patients and their caregivers as uncompensated employees of the healthcare organisation, delegating to them the completion of medical tasks. When they develop and implement protocols and standards, and judge the quality of their care by assessing adherence to these, they should not end up 'delivering' recommended care for patients like this regardless of the circumstances and priorities of this patient.
…pathologies of care – hurry, cruelty, burden, blur – turn caring from a fundamental human activity into a series of industrial processes
These pathologies of care – hurry, cruelty, burden, blur – turn caring from a fundamental human activity into a series of industrial processes conducted by interchangeable clinicians with interchangeable patients.
These pathologies ultimately arise from the mistaken belief that industrial processes can care. That data can care. That institutions can care. Yet only people can care.
The solution is to reinvent healthcare as a system in support of people called to care, and to enable them to respond with careful and kind care.
Toward careful and kind care
When we approach the sick and the vulnerable, we must find in healthcare a careful and kind response. Care must be careful: scientific and competent in its response to the difficulties of each person. Care must be kind: compassionate and respectful of the time, energy, and attention that persons rather allocate to the pursuit of their lives and loves.
We must build a movement for careful and kind care by incorporating better ways of noticing and responding. These better ways are increasingly clear:
noticing each person's situation in high definition and responding with compassion and competence
organising healthcare to be elegant with neither waste nor haste
having unhurried conversations within which plans of care that respond sensibly can be co-created with each patient; organising care so as to be minimally disruptive of people's lives
enacting administrative and technological processes to primarily support care and be accountable to its success
and caring for staff and caregivers to protect them from death, disability, destitution, and disillusion.
How can we move toward careful and kind care when the healthcare systems are under overwhelming pressure to catch up with pent-up demand, when its professionals are tired and spent, and when the need continues to rise as existing health challenges have gone largely unaddressed and new ones – such as long COVID – have emerged?
Revolution of care needed
To enact careful and kind care for everyone, we will need a revolution of care. This is a movement of patients and professionals based, like the NHS, on solidarity, science, justice, and the enduring values of care.
We recognise that it may be difficult to imagine this vision and near impossible to achieve it, let alone in these darkened times. Yet, these times have also made our movement urgent and essential. Inspired by the many miraculous moments of care that happen despite industrial healthcare, we must reinvent what is possible.
With each demonstration of our shared and ambitious vision, we must take a step forward in our long collective journey toward careful and kind care for all. Join us.
---
Victor Montori is Professor of Medicine and the founder of The Patient Revolution.
Dominique Allwood is Associate Medical Director & Deputy Director of Improvement and Strategy, Imperial College Healthcare NHS Trust.
We will be hosting a Fresh Conversation on this topic with Victor and Dominique on Wednesday 8 September find out more and sign up. 
---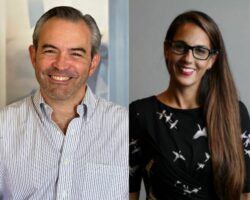 Victor Montori and Dominique Allwood
26 August 2021