We don't talk nearly enough about…how to nurture workplace civility
Suzanne Shale discusses why we need to concentrate more on making our organisations civil places to work. It's about respecting one another, but so much more as well.
Last time I introduced a Melting Pot topic for Kaleidoscope, I spoke about some research I had recently completed for the General Medical Council. It was about how positive working cultures lead to better patient outcomes, and the ways senior medical leaders have tried to bring about positive working cultures.
One of the findings from the research was medical leaders' understanding of problem sub-cultures that sometimes emerge in health care organisations. Based on what leaders told me, I developed a 'taxonomy of badness', which was widely reported in the national media. The notion of 'diva' sub-cultures undoubtedly resonated with many and caught both professional and public attention.
Nurturing desirable sub-cultures
Since then, I have had several opportunities to present the research to groups of health care professionals, a high proportion of whom have worked in problem sub-cultures. The conversations that invariably follow are about how to describe and nurture desirable sub-cultures, and those conversations often get stuck. That's why I want to provide space to think together about workplace civility.
Workplace incivility and civility affect everyone, whatever their role or profession. In my observation, incivility in health care is not infrequently associated with inter-professional interactions that reflect power and status in care organisations.
Bluntly, it is easier to be rude to someone you perceive to be of lower status than yourself. One mark of civility, then, is treating everyone with equal respect. So what else is civility about?
Workplace incivility and civility affect everyone, whatever their role or profession.
Di Fabio and Gori note that both the need for civility, and the demands that civility places on us, become greater when interactions among people increase in complexity and frequency.
They emphasise that civility is a relational construct, something that comes into being in the process of interaction between people. It is not a static set of virtues that you or I possess. Rather, it is a commitment to behaving well, and the capability to do so in all the various interactions with others in which we find ourselves.
Civility as social glue
Di Fabio and Gori argue we can differentiate three aspects of civility:
'Relational decency' rests on equal respect for the self and for others, so that thoughts can be expressed honestly but with care and tact.
'Relational culture' recognises that culturally encoded expectations shape perceptions of behaviour, so being civil in diverse communities requires an orientation to these differing expectations.
Finally, 'relational readiness' is about the agility with which we each orientate ourselves to situations and steer groups towards civil behaviours.
Looked at in this way, we can see that workplace civility is a complex relational dynamic that calls for both good intentions and a high degree of skill in enacting them.
I've been reflecting on each of the three dimensions Di Fabio and Gori describe. While I'd generally have rated myself pretty civil at work, using this framework has helped me to think about where I haven't done so well, and where I could improve.
If civility is the social glue that holds complex and diverse groups of actors together, what can be done to nurture it? What can we do as individuals that might make a difference? And how can we influence our organisations to become more civil places?
---
Suzanne Shale works as an independent consultant in the fields of healthcare ethics, patient safety, patient experience, and healthcare leadership.
This topic will be discussed at our Super Melting Pot on 16-17 January, where we will be exploring the things that we don't talk nearly enough about.
---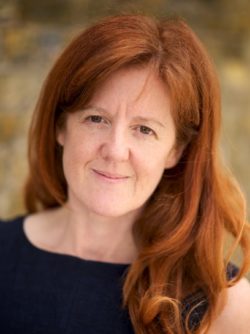 Suzanne Shale
2 December 2019