Does naming toxic workplace cultures do any good?
In 2018 the GMC commissioned me to carry out qualitative research aimed at understanding how doctors in senior leadership roles approached the goal of sustaining and building positive workplace cultures.
Published research evidence, informed commentary and practice wisdom all suggest an association between constructive working cultures, and the achievement of measurably better outcomes for patients. Consequently, current frameworks for health care leadership in the UK and elsewhere urge attentiveness to promoting patient-centred, cohesive, supportive, collaborative and inclusive workplace cultures.
There is a very limited evidence base describing what senior medical leaders do day to day to achieve 'positive' cultures. My study therefore sought to capture senior leaders' perspectives on the components of positive cultures, and convey their 'lived experience' of attempting to nurture positive cultures in a wide range of healthcare structures and organisations.
My study was framed around four overarching research themes.
How did leaders conceptualise a positive culture, and their role in promoting it?
How did they identify the presence or absence of a positive culture?
How did they approach the task of building a positive culture?
How far did their approaches cohere with behaviours being promoted by commentators and system leaders?
It is important to note each of the research aims set out to understand how leaders create positive cultures. But what this invoked, understandably, was discussion of the range of negative clinical cultures that can present leaders with extremely challenging situations.
As so little is known about how to change negative cultures, is it helpful to be talking about what they are?
It is these negative cultures that attracted press attention and comment when the research was published in August 2019. The cultures are readily recognisable both within medicine and to those outside medicine and have resonated strongly with people who have read the research or heard it presented.
Many of the 70 or so doctors who participated in a conference session on the research reported experiencing more than one of the negative cultures during their training rotations, and others have found themselves reluctantly embroiled in them as consultants.
The five notable subcultures are:
Diva subcultures: these arise when powerful and successful professionals are not called to account for inappropriate behaviour, and colleagues modify their working practices to accommodate them.
Factional subcultures: these arise when disagreement within a team becomes endemic and the group starts to organise itself around continuing conflict.
Patronage subcultures: these emerge when colleagues perceive strong bonds of loyalty, dependence and/or respect towards a benevolent leader possessed of social capital. The clinical group becomes reluctant to question or challenge the patron.
Embattled subcultures: these may arise when resource has long been inadequate and is perennially unequal to demand. The group feels besieged by the unmet need they see in patients, and may exhibit burnout, learned helplessness, and resentment. Clinical decision-making may tend to minimise patient need in preference to recognising that needs cannot be met.
Insular subcultures: groups that have become geographically or psychologically isolated from the cultural mainstream of the larger organisation, with the result that behaviours, professional practice, or standards of care deviate from accepted norms.
Although these negative cultures are not – it would seem – particularly unusual, little is known about how to convert them to more positive cultures without simply dispersing the main actors.
This leads to the question, as so little is known about how to change them – is it helpful to be talking about what they are? Or does writing, talking and reading about them merely afford the pleasures of gossip and schadenfreude without any compensating moral benefits?
Suzanne Shale works as an independent consultant in the fields of healthcare ethics, patient safety, patient experience, and healthcare leadership.
The issues raised in this blog will be part of the discussion with Suzanne at the Melting Pot Lunch on 20 September.
---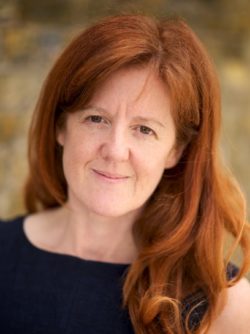 Suzanne Shale
13 September 2019