Where will Covid-19 leave healthcare?
The response to Covid-19 is challenging established certainties in healthcare management. As the pace of change accelerates we need evidence to shape where health goes next.
"The only unchangeable certainty," said John F Kennedy, "is that nothing is certain or unchangeable." With so many of our lives looking unrecognisable to how they were just a few weeks ago, Covid-19 appears to be an exercise in proving JFK's 1962 State of the Union address correct.
This is true in our personal lives (how's home school going?) as well as our professional (try going 15 minutes without mentioning the c-word). It also causes us to re-evaluate the core 'truths' we hold at the heart of healthcare. With competition quirks aside, the last 20 years have seen remarkable consistency as to the general direction health care systems around the world need to go. Where will this 'certainty' end up when Covid-19 has passed?
Let's return to some of the key reform features we've grown to know and love from policy papers of yore: integrated services are good. Health is more than healthcare. Too much happens in hospitals, too little outside of them. Public health, social care and mental health need more attention. Holistic care trumps a single condition focus. Charities and clinical leaders are both jolly good things. Systems matter more than organisations. We're excited by digital. We're worried by workforce. There is no money.
The response to Covid-19 has accelerated a number of these. Overnight, digital appointments have become the new normal. The appreciation for healthcare staff on doorsteps has highlighted that a health service without staff isn't a service at all. Stories of clinical leadership and jaw-dropping staffing flexibility abound.
Widening divides
Yet Covid-19 also challenges some of these previous truths fundamentally. In particular, the divide between hospitals and other services in terms of clinical importance, and financial support, has increased dramatically. Hospitals (and preferably very big ones) are at the very centre of every healthcare system on the planet. In the NHS, we are (quite rightly) giving hospitals every ounce of financial support they require, yet at the same time seeing charities and social care providers under immense financial strain.
Covid-19 will pass. Health and social care will get back to business as usual, even if 'usual' is completely different. The challenge every organisation will have to think through is how this new normal is best able to help both the country recover from the pandemic, and better improve the lives of all our citizens.
…pragmatic learning is key. We are in the middle of the largest experiment in new care models in NHS history. In every part of the service, common practice is no longer so common.
With headspace to do this extremely limited, pragmatic learning is key. We are in the middle of the largest experiment in new care models in NHS history. In every part of the service, common practice is no longer so common. Some of these changes will be based on evidence, many will not; some will work brilliantly, many will not. For example, the astonishing drops in A&E attendances may be because of a new compact between citizens and healthcare services leading to fewer unnecessary trips. Or those who really need care are too scared to attend. Without an approach to learning, we simply won't know.
This isn't the time for every service in the land to be commissioning major new research studies, but it is the time for organisations to at least be aware as to what decisions they are taking, how they would know if it was working, and put in place any (even rudimentary) ways they can track it. Such accumulation of evidence isn't just necessary now, but also to help win the argument once Covid-19 has ended.
Lessons from the 'new normal' could be lost 
Let's not underestimate the ability for old ways to reappear. Women's football was embraced during the First World War only to be banned shortly after. Remember the long-term effects on air-travel caused by the 2010 Eyjafjallajökull eruption? No, neither does anyone else.
We need to be open to learn, yet aware of the symbolism of our choices. Some symbols are very explicit: it is the NHS (not public services) that features in the government's eight word slogan. Some are more subtle: the NHS Nightingale Hospital is not overseen by the East London STP, but their local acute trust. On both counts there are wholly sensible reasons why this is the case. But there's also a huge opportunity not to play to how healthcare has been, but to show where we want to go next.
In 1962, JFK's next line was that "our basic goal remains the same." As old certainties become less certain, the NHS needs to ensure it doesn't lose sight of the basic goals it seeks to serve.
---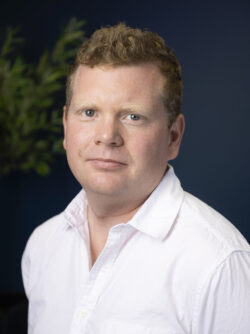 Rich Taunt
22 April 2020