What do ventilators and bus stops have in common?
What do we risk by not asking quite the right questions? Andrew Grey reflects on this week's ABC Chat with Kieron Boyle, Chief Exec of Guy's and St Thomas' Charity.
In our final episode of this ABC Chat series, Kieron Boyle shared some insightful examples of the work of Guy's and St Thomas' Charity on creating healthier food environments, and affordable healthy food options, to help tackle childhood obesity.
The first was an impressive achievement – working with the Mayor of London, the charity had successfully managed to get junk food adverts banned on the Transport for London (TfL) estate, against vested interests.
At the same time, the charity was working with a Danish organisation to understand how teenagers interact with their environments in south London. This showed the importance of bus stops. They realised that, while it was great there were no longer junk food ads at the bus stops, there were still huge fast food restaurants behind them.
Sometimes, it seems, we risk neglecting key issues by not asking the right questions. But so many things can get in the way.
Barriers to the right questions
One of these ostacles is groupthink: the tendency for everyone to become fixed in the same way of thinking at the same time. For instance, in the UK two months ago, huge energy and resource were funnelled  into a 'wartime' style effort to make ventilators that could meet the anticipated increase in demand. Now we can look back with relief and see that effort wasn't needed. But it's where everyone's attention was focused.
What if some of those people had been asking other questions, such as how do we increase supply of personal protective equipment (PPE) or prevent outbreaks in care homes? This is where it's important to be cautious about received wisdom taking us down one route to solve a problem.
Another possible barrier to asking the right questions, especially when working with 'big players', is vested interests. Kieron reminded us that vested interests exist across the board – not just in corporate companies but in public organisations too. Wherever they are, a useful approach is to identify where values on an individual or small team level resonate with what you're trying to achieve, and the questions you're trying to ask, rather than taking for granted that vested interests are insurmountable barriers.
Ending on a high
So, a note of optimism on which to end our first ever series of ABC Chat: by being on our guard against received wisdom and working together to identify shared values, we can ask the right questions and achieve much more. A lesson for this crisis, and long after.
---
ABC Chat stands for Apart But Connected: half an hour of connection and conversation about health and care, Thursdays at 11am. This was the final episode in this current series. Can we help you with your conversations? Get in touch. 
---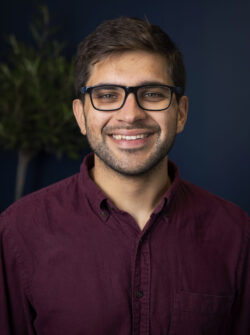 Andrew Grey
28 May 2020