The future will fault us in two ways
They say the sequel is never as good as the original. My second Melting Pot Lunch, thankfully turned that on its head. Today's question was posed by David Haslam (Chair of NICE), with his customary eloquence.
After a recent trip to South America, he stood looking at the Inca ruins of Saksaywaman, and observed: "When I first saw them I remember having two distinct thoughts: How on earth could a civilisation with advanced skills like this have failed to invent the wheel? How could they not have even seen such an obvious idea? And then immediately – might a future civilisation look at us, and say a very similar thing? How on earth didn't they get….?"
The question we were asked to ponder was: what will future generations say is our most obvious, glaring mistake in healthcare?
David presented us with a whole host of examples – such as how the majority of our patients are over 65 with multiple comorbidities, but most trials aren't designed to include them; how we know when to start but not when to stop drugs; how we don't really know why some doctors make people feel better than others.
I thought the premise was interesting, but I must admit my initial reaction was: well, isn't that a little obvious? Hindsight is, after all, 20-20. However, as the discussion warmed up, I began to contemplate the question in a new light…in an era where data is plentiful, is there a crisis staring us right in the face?
Reflecting afterwards, I realised that I had been wrong – and actually, there are 'wheels' that hover on the edge of our blind spots. Two in particular concern me the most.
The first is the erosion of the generalist. It feels as though we still applaud micro-specialism, despite generalists having the lion's share of impact in a patient's life.  Amidst the constant rhetoric of how the system is shifting its centre of gravity towards primary care, where 90% of patient contact already sits, the placing of a specialist career on a pedestal at medical school is too vivid in my memory for comfort. Bizarrely, I remember the number of hoops one needed to jump through to join one of those exclusive tribes made them seem even more desirable to my friends.
Are we still training a workforce to produce doctors to treat the patients of yesterday?
Even now, I hear of general practice being viewed as the 'back-up option' or the 'cop-out choice'. But in the same breath, we are in no denial about the dire financial pressures of the acute sector, and the scrabble that follows to move as much of the patient's journey into the community labyrinth as we can.  Amidst all of that, are we still training a workforce to produce doctors to treat the patients of yesterday?
​
The second wheel that lurks on my horizon is self-prevention. As one fellow 'melting-potter' put it, we talk a great deal about saving the NHS, but what about saving ourselves? As we take more and more control over so many aspects of our lives, why does it feel like our health hasn't quite caught up with that trend?  Is it that we don't understand the potential consequences of not taking more responsibility? Or do we not feel sufficiently empowered to?
Perhaps the two concerns are not unrelated, but spokes of the same wheel. The generalist is well placed to enable more of our population to take responsibility, not just for their illness, but for their health and wellbeing. And perhaps a push on both fronts is needed to really get the wheel in motion.
The discussion reminded me of a pertinent quote from the wonderful Don Berwick: "every system is perfectly designed to get the results it gets."
​I walked out of 90 minutes of melting pot musings with people from many strands of the healthcare weave, with two lessons. Firstly, everyone's take on the 'wheels' will be different, seen through the lens created by their experience, sector and title. And secondly, perhaps the true wheels of our generation will only be discovered if we spend more time like this- listening intently to alternative views, engaging in permissive discussion, and dipping outside of our silos into a mutual, pensive third space.
Nishma Manek is a GP trainee, currently on secondment to NHS England. She is also generally fab and has a husband who must never be confused with a micro-specialist.
---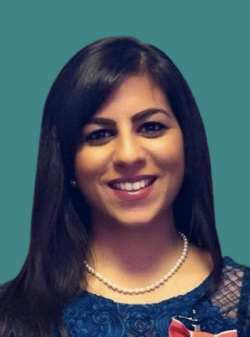 Nish Manek
17 December 2016