Thanking the NHS at 72, flaws and all.
At Kaleidoscope improving health and care is why we're here. Yet when we thought about how to join the chorus of thanksgiving for the NHS's 72nd birthday, we had to pause. It might seem hard - even heretical - to stop and think, but our gratitude comes with some caveats.
Saying 'thank you' appears to be simple enough but on closer examination our relationship with the NHS is actually a bit more complicated.
The NHS is good. But it is not all good. Examining more specifically what we are thankful for and why has been an interesting exercise. Bits are great, gobsmackingly wonderful even, but let's be honest, there's an awful lot of room for improvement.
Collectively across our team, we have several decades of experience working in the NHS. We've been patients for both physical and mental health problems; we've seen our loved ones' lives saved more times than we can count. So we have a decent amount of source material to help shape our opinions.
So what do we love? 
Access to healthcare being based on need not ability to pay – and what this says about the society we live in. The courage and commitment of staff who do jobs most of us really would rather avoid – never more so than at a time when the rest of us lock ourselves indoors.
The ability of modern medicine to save lives in a way which could only be dreamt about even 100 years ago. Medicine is helping us live longer, healthier lives (and can easily make us forget that until 150 years ago this was the exception, not the norm). The wonks amongst us might also point to the technical efficiency of a single-payer healthcare system.
Yet how come we still sit on the fence?
We could start with how staff feel themselves. 1 in 5 NHS staff reporting bullying from colleagues; a minority of staff feeling satisfied with the extent to which their organisation values their work. A centralised system where targets and terror and command and control are still the dominating operating model.
Or the endless wish to see a population of 56 million as the natural planning size to solve problems, Covid-19 being no exception. There's a reason why almost all other healthcare systems are more devolved than the NHS. Believing in national principles does not mean that every area of policy needs a national strategy, nor that national approaches need to be so detached from local reality.
…it is possible to want to see services get better without wanting them to be sold off.
In the UK we tend to see the NHS as a homogeneous and sacrosanct thing. The elevated status it has can ruin sensible public discourse around it and how it might be improved. But it is possible to want to see services get better without wanting them to be sold off.
Health debates are emotive – of course they are, it is literally life and death – but we do need to have good debate and good decision making. Improving stroke care can mean consolidating specialist care units and shutting down ill-equipped local ones. Even if the evidence supports them, those are hard, unpopular decisions to make.
The upshot is we are thankful. For the broken bones, the babies, the people who held hands of Covid-19 patients who died alone. That is all special and remarkable, and we are grateful for them.  However while we value the principles of the NHS, we do not accept that the flaws are just the inevitable price to pay for universal healthcare. We can and should challenge and advocate for things to be better, because the ultimate goal should always be to provide the health and care that people need.
---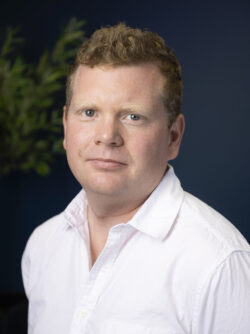 Rich Taunt
6 July 2020