Scaffolding, unicorns and better governance
How do we reimagine a governance structure that once supported us, but is now hindering us? Theo Cox reflects on this week's ABC Chat with Heather Moorhead.
Unicorns aren't the first thing that come to mind when you hear the word governance. But on this week's ABC Chat, Heather Moorhead managed to link the two in an inspiring call to rethink how we govern our public sector. For those who weren't able to join us, I promise this connection will make more sense in a minute or two.
Heather reflected on her work with the NHS Reset programme, examining what the health and care system should look like in a post Covid-19 world. Focusing on governance as the unifying element, she made the case that the present disruption is the perfect time to rethink how we operate.
Breaking bad habits
For years our services have been aware of many of the problems we are now confronted with. From increased health inequalities to the impacts of climate change, the failure to prepare for changes in service demand was not due to lack of foresight, but inertia when it comes to governance. As Heather explained, "Governance is like scaffolding. It helps you do the right thing but once the scaffolding is there it stops you moving or flexing". 
We all have a habit of sticking to what we know, and doing what we've always done until something forces us to change. In the context of governance this has led to continuing with an outdated way of working that simply isn't fit to face today's challenges. Separate organisations with separate objectives and accountabilities have for far too long been expecting to magically coalesce into a system which adequately serves people whose needs are anything but separate. Human welfare is holistic, and so is the health of the society we live in. How we govern our institutions must evolve to reflect this.
Imagining together
This evolution requires imagination. You know what else requires imagination? Unicorns. See, told you it would all become clear eventually. Some people have started to think more imaginatively about how we do governance, and while progress is slow it is certainly underway. From the increasing use of 'wellbeing' to connect the work of a range of public sector organisations, to Scottish single outcome agreements, we have started to see the green shoots of change appear across our institutional landscape. 
Human welfare is holistic, and so is the health of the society we live in. How we govern our institutions must evolve to reflect this.
As harrowing as it is, the current upheaval also provides an opportunity to accelerate this change. As sticking with what we know is no longer an option, we can better think about how we should be doing things. For Heather, this means starting with our ultimate goal and working backwards to see how we can achieve it. Having a goal to unite a range of organisations allows us to employ more innovative ways of working. Budgets can flex, services can be delivered differently and communities can be empowered to help themselves.
This model of working is already out there. The sustainable development approach shows us the ways in which it can be employed in practice, and provides inspiration that can be applied to all UK services. There's no silver bullet to immediately enact this change, but during this moment of flux we must redouble our efforts to do so. Much of this is about leadership, and having the courage to step over the rules and do the right thing. That, and a bit of unicorn assisted imagination of course…
---
ABC Chat stands for Apart But Connected: half an hour of connection and conversation about health and care, Thursdays at 11am. Can we help you with your conversations? Get in touch. 
---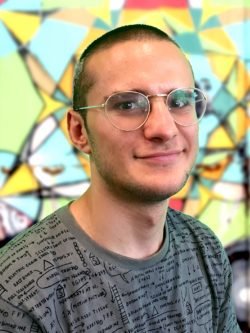 Theo Cox
21 May 2020