Politics and healthcare: less is more?
Should politics be taken out of the NHS? Can it be?
It's a cause which unites across the political divide. "We need to take politics out of the NHS and set up a Royal Commission," boomed the Daily Telegraph last month.The King's Fund has said the same for the last 20 years, and the BMA for much longer.
It was Labour who created the NHS Constitution, and Tories and Lib Dems who sought to circumscribe politicians' NHS powers through the much loved 2012 Act. What's the attraction here? Arguments typically revolve around health care being too important to let grubby politicians near.
Or, in the ever evenly-tempered words of the Telegraph, that "a great national institution is being crucified on the altar of party politics." Now is a good time to make this argument. A quick glance across the pond shows how politicians can get health care so disastrously wrong. In Trump's immortal words, "Nobody knew that health care could be so complicated." Quite.
In the UK, there's a common response to such arguments: accountability for a big steaming pile of taxpayers' cash. Alan Johnson's view that "you simply cannot have £100bn-worth of public money without democratic accountability" is still waiting for a decent counter-argument. NHS spending towers over all other public services. A recent report by the Centre for Social Justice estimated the cost of ending rough sleeping in the UK at £110m per year. The NHS in England alone gets through this amount by breakfast every single day.
But I think this 'necessary evil' argument misses the bigger picture. Let's take a step back and think about the industry we're dealing with and its most high profile component: medicine. Until the 1850s, seeking medical attention was more likely to harm than help you. While biology made steady advances from the Renaissance onwards, medicine steadfastly refused to follow, persisting with administering 'cures' such as bloodletting with unwashed hands. Very few dispute that, until Joseph Lister, the rise of antiseptic, and the application of germ theory, medicine had more in common with astrology than astronomy.
Who oversaw this system? In the large-part medical schools (St Barts started teaching in 1123) and Royal Colleges (the RCP celebrate their 500th anniversary next year). Pretty much the same grandees I'm sure the Telegaph would like on their Royal Commission. Since then, we've had the General Medical Council (1858), Ministry (now Department) of Health (1919), and the NHS (1948). All political creations. All instrumental in creating the health care system we have today. Yes we have fax machines, but at least we don't have leeches.
It's just lazy to see the answer as getting rid of politicians. The answer might well be more of them. We live in a pretty scary world trying to deal complex problems such as adverse childhood experiences, housing insecurity, and antimicrobial resistance. We need politicians, we might just need better ones. Now, how do MPs get their jobs again?
---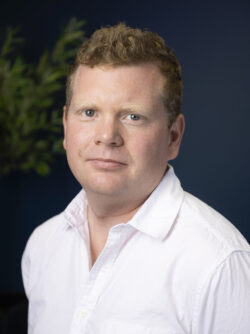 Rich Taunt
29 March 2017