Learning afresh
What's a hyper-acute stroke unit got to do with maternity services? What can the roll-out of psychological therapies teach those leading STPs? What could a researcher counting strokes in London possibly gain from talking to a Danish hospital-designer?
This isn't a game of NHS blind-date (although that's not a bad idea). These are all questions and connections posed through a series of events run by UCL and Kaleidoscope in May 2018, and funded by NIHR as a form of 'enhanced dissemination'. Starting with UCL's comprehensive evaluation of stroke reconfiguration in London and Greater Manchester, we explored how the NHS can achieve successful major system change. What we were trying to do, and why, is the subject of a new report published today, Learning afresh: a case study of a new form of research dissemination.
​It's become a cliche that research and practice don't see eye-to-eye. Different people, different priorities, different point of view, but almost always a common purpose: to understand how best to improve the health and happiness of our populations. This combination of difference and commonality equally applies to many of our silos within the NHS, and indeed within research. Learning is predominantly shared (when it is), within specific clinical areas or professional specialties rather than between them.
Is this because it's not worth the effort to have a broader conversation? We think not, and the events – two digital, one face-to-face, supported by a number of blogs, videos and a specific website (learningfromstroke.com) – seemed to bear this out. 97% of those who joined our event at Union Chapel agreed that lessons from stroke reconfiguration had value to other clinical areas. For what could have been seen as an academic event, that 85% of the audience were non-researchers was probably a good sign too.
The report describes what we did and what happened as a result. As well as fostering learning on system change, we also learnt a great deal about how to support better conversations across different boundaries. Here's our top three lessons:
1: Think through who doesn't speak to each other (but should).
Across the series we  were keen that the learning generated through the UCL research reached those who could benefit from it. Building on the excellent work led by the UCL team to involve people across the stroke community already, we thought through which other clinical areas and roles could get value from joining the discussion. This in turn influenced the positioning of the series of events as being about the bigger topic (system change) in order to make it a more inclusive, and attractive, invitation to this wider audience. As one attendee put it, "The mix of people was really good as you could see how people at all levels were struggling with some of the issues."
2: Anchor a broad topic in a specific case study.
Were the events about major system change, or stroke reconfiguration? The answer of course is both, and deliberately so. We wanted to discuss the gigantic topic of 'system change' without it becoming abstract. Rooting it within a confined case study with a beginning, middle and end (sort of), made the whole topic more understandable. We didn't pretend the event series was the last word on the huge topic. Instead we planned that the combination of the case study, a set of expert speakers, and explicitly getting attendees to share their examples, would be sufficient to generate valuable learning and insight. In addition, we used digital events both to present the stroke research in more detail, and hear from experts from Canada and Denmark.
3: Questions are better than answers.
Obviously, if you're looking for a blueprint for how you should plan primary care services, a technical description of how to plan for acute stroke care isn't going to give you the answer. What it will give you – and what we saw in abundance at the events – is a set of questions to help you better understand what you're trying to do, and what will help you do it. For example, in policy circles we often flip-flop between which of 'top-down' and 'bottom-up' is the right answer. The question posed by stroke reconfiguration is how you combine these approaches in a far more sophisticated way. Someone once said that if they had an hour to solve a problem they'd spend 55 minutes figuring out the questions to ask. Given that someone was Einstein, we should probably take note.
Overall, the series of events showed both the strengths and shortcomings of a focus on 'dissemination' alone. Knowledge was disseminated from the stroke research in an accessible way. However, significant further value was created through the interaction and sharing of knowledge in two directions. Policymakers and practitioners were able to share with each other, and with researchers, the different forms of knowledge used in their work.
The creation of these new connections represents a promising new approach for shared learning.
---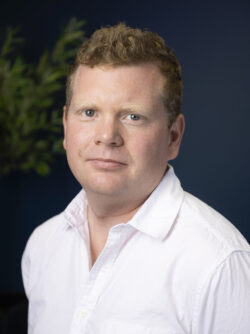 Rich Taunt
24 May 2019