If not now, when?
Can a public health approach help to reduce poverty and health inequalities in the middle of a pandemic? Seren Thomas reflects on this week's ABC Chat with Sarah Hughes.
Since Covid-19 took hold, societal issues of poverty and inequality have bubbled to the surface with increased vigour. Although age-old problems, poverty and inequality have become so stark and violent during the pandemic that they cannot remain unseen. But what can we do about it? On today's ABC Chat, Sarah Hughes considered how a public health approach is essential to the reduction of poverty and inequality now and post Covid-19.
Widening the lens
Despite the value bestowed on public health, our view of it can be a little narrow. Public health is about much more than reducing smoking rates: it's about people's whole lives.
What makes the most difference to people's health? Evidence shows that stable housing, good education and community are big contributors. None of these involve taking a pill, but they can increase lifespans and have preventative effects upon people's health and wellbeing. If public health services establish more preventative measures in our current context, we may be able to alleviate some of the traumas caused by Covid-19, like economic instability and loneliness.
Making health our currency
To tackle poverty and inequality, we need to radically rethink our public health and welfare systems. This may include establishing universal income to stop people living hand-to-mouth, and asking the government to consider the New Zealand model for a health and wellbeing budget.
We need to value our country for its health and wellbeing rather than its GDP.
Since 2015, £1 billion has been removed from the public health budget. According to Sarah, the effects of the pandemic on our public lives will only be mitigated if this is replenished. We need to value our country for its health and wellbeing rather than its GDP.
The tipping point
The devastation of Covid-19 has raised public awareness about the fatal consequences of structural inequality. For instance, last week the Office for National Statistics revealed that black people are 90% more likely to die from Covid-19 than white people (those from other ethnic minority backgrounds are also at disproportionate risk). Structural racism has existed for centuries, but during the pandemic some instances of it have become increasingly visible to the public.
Over 70 public figures are calling for an independent inquiry into racial inequalities of Covid-19 deaths. People are aware that something is fundamentally wrong, but they may not know what the solutions are. We must help people understand what public health can do. This is the tipping point. Either society gets behind public health, or inequalities and poverty will continue to perpetuate.
---
ABC Chat stands for Apart But Connected: half an hour of connection and conversation about health and care, Thursdays at 11am. Can we help you with your conversations? Get in touch. 
---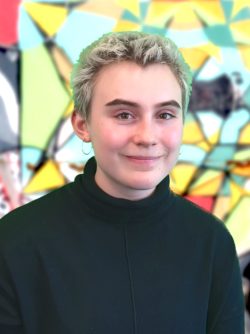 Seren Thomas
14 May 2020