How to have a non-dreadful digital conference
Yes, Zoom fatigue is a thing but face-to-face events aren't always better.
150 years ago, the first people to pick up the telephone had no idea what to say. "Edison thought callers should answer with a jaunty 'Ahoy!'" recounts Bill Bryson, "Others… merely picked up the receiver and waited hopefully." New technologies and global epidemics challenge how we work. You'll know this if you're one of the many salvaging your conference plans and wondering whether it's possible to do it digitally.
At Kaleidoscope we design events and conferences for a living (exciting eh?) so we have some expertise in this area.  Let's go through five key features of face-to-face conferences and simply ask, why?
1: Why… have few, long days?
For face-to-face conferences you need to cram everything in: Plenary. Coffee.  Workshop. Buffet. Keynote. Wine. Dinner. Aspirin. Repeat. Having got everyone together, you need to work them hard. But for digital conferences, there's no travel, no expensive hotels, no venue cost. Add the discomfort of sitting at your desk all day, and such time compression makes little sense.
Instead, space it out. Rethink how long a conference can last  a week, two weeks, longer. Go back to purpose and think about whether all of your parts need to happen quite so fast.
2: Why… have parallel sessions?
The need to run sessions in parallel is driven by catering to specific interests, and by the lack of time. Hence the feeling of failure and frustration at not getting to everything you wanted to get to.
Instead, use the time available by having a longer conference to spread out the breakouts. Not only does this enable as many participants to go to as many as they want, but you're also hosting sessions at different times which might fit better with people's diaries.
3: Why… have presentations live?  
An eternal bug-bear of mine is travelling far, gathering with hundreds of other people from all over… only to get a static presentation we could have watched on the train there. Conferences have value when they make full use of the diversity of people attending; filling agendas with long, Powerpoint-fuelled, presentations is a scandalous waste of everyone's time.
Instead, pre-record all presentations and have them available for participants to watch ahead of the live event. Then, when you do have people together, do the things you can only do live: debate, discuss, challenge each other, ask (and answer!) questions, create.
4: Why… wait to start the debate?
Another exciting activity to fill your lockdown days: have a look at the twitter traffic for a conference over time. Regardless of the importance of the issue, the vast, vast majority of tweets will come when the conference is running, then immediately stop. The issues haven't gone away. The participants (and their twitter accounts) haven't gone away but the implication is always that twitter debate is only valid during the event.
Instead, armed with pre-recorded presentations and spaced out sessions, use social media to spark debate over weeks not hours. Share content, host twitter-chats, pose questions, and keep on using the material after the live event part is over. If you have great content, don't let it get lost in time.
…you are rarely asked how you would shape the agenda. There are always parts you want to get to, others you'll happily skip.
5: Why… have a set schedule from the start?
Have you ever signed up to a conference because you think it's perfect and couldn't be improved? It is unlikely, but you are rarely asked how you would shape the agenda. There are always parts you want to get to, others you'll happily skip, and people not on the programme you'd love to hear from.
Instead, use the registration survey as a way to get feedback on the schedule. For example try leaving a couple of slots free as 'audience choice' and create debates and discussions which people think are missing.
Amid the immense sadness of Covid-19, there is hope that we can use this opportunity to re-examine old ways of working and come out stronger. Meetings and conferences can seem trivial compared to life and death, but they're where we spend a huge amount of our time. At Kaleidoscope we think our digital events can deliver 90% of the value of their face-to-face equivalent – but only by constantly asking why.
---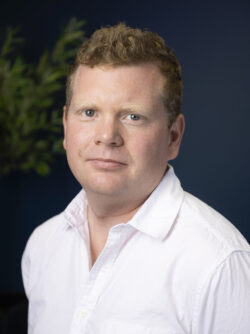 Rich Taunt
5 May 2020