Culture…schmulture
Culture is possibly the most important, but also over-used and, at times, meaningless concept deployed by those interested in the organisation and improvement of healthcare. But what is culture? Is there 'good' and 'bad' culture? How can we use our understanding of culture to improve our current healthcare system?
We are frequently told that high performing organisations have the 'right culture'. And in healthcare, organisations with the 'right culture' are often seen as safer, more efficient or more responsive. We are also told about the 'wrong' culture, a 'blame' culture, a culture of 'doing the systems business' or protecting the interests of a profession ahead of safeguarding the interests of patients. These types of culture work against safety and improvement. As such, those concerned with improving healthcare regularly talk of the need for 'culture change'. In fact, nearly every major scandal and inquiry has called for some form of culture change.
But what is this thing called culture?
In some sense, we all know it is there, but it is often difficult to pin down. You can see aspects of culture in the way we design and decorate our environment, in the clothes we wear, the food we eat, the music we listen to, and the words we use.
In another sense, culture is the 'social glue' that holds us together. We share aspects of culture – we believe similar things, we use a common language, we know how to fit in. And then we go on holiday, for example, and we see difference in the cultures of other people, which brings our own cultures into stark relief.
The scholar Edgar Schein famously described cultures along three dimensions. The 'artefacts' we can see, the 'values' we espouse, and the deeper assumptions and 'meanings' we share. Whilst artefacts are more visible, values and meanings are more difficult to see or talk about. They often need to be inferred from what people do together.
Another important point, is that we are not born with a culture, they are not inscribed into us or fixed. Rather, we learn our culture through socialisation, so that we do not even know where and how we came to believe or value certain things. This process of learning takes place slowly over many years of interacting with others. And it never stops. Through new experiences we form and share new meanings and values, these are learnt by others and transmitted to the next generation, who in turn will gradually learn and change their culture.
It is this gradual process of learning a culture that makes efforts to change culture difficult. In effect, it means un-learning things we might not even recognise, and learning new ways of 'being'. The idea of 'being' is essential. Cultures are not things or resources to be manipulated, rather than are who 'we are' and what 'we do'.
For those interested in organisational change, cultures are often regarded as a piece of the puzzle: a resource or variable to be managed. But maybe we should see that 'culture is the puzzle'. As I say, culture change happens all the time, but managing culture change is difficult, and use of behavioural incentives, prompts or punishments to change cultures often fosters learning and change that is radically different from intended.
So, whilst cultures are an essential feature of all social groups and communities, we tend to find a pre-occupation with managing the most obvious aspects of culture, often through very crude incentives and punishments. And the deeper and tacit aspects of culture – the bits we have learnt but don't really know we have learnt – often remain elusive.
​I am not suggesting we disregard culture, far from it, but we need to take culture far more seriously and move beyond simple classifications of 'good' or 'bad' or 'strong' or 'weak' culture, and recognise that cultures are the things we learn, we share, and we live.
---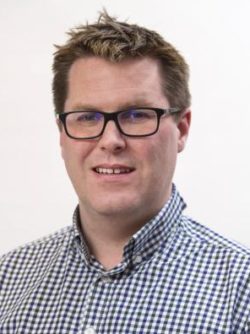 Justin Waring
17 July 2017