Are we serious about collaboration?
If the future is collaboration, where are we now, and how do we bridge the gap? If we're genuine about the high aspirations we have for primary care networks, integrated care systems, etc, do we know how big a challenge that is?
Let's take a step back. If you're like me, you'll at some point have been involved in a collaboration which started with a bang but ended in a whimper: a slow death as the initial energy and enthusiasm seeped away like air from a balloon.
This is the typical life story of a collaboration. It's visible all around us (why do we no longer talk of care trusts, integrated care pioneers, or clinical senates?). It's little wonder that collaboration is perceived as 'soft and fluffy' when so few partnerships can point to evidence of sustained impact. This then becomes self-perpetuating. Need something done? Use traditional performance management. Want to be nice? Try collaboration.
So, we come to a quandary. The NHS Long Term Plan puts a lot at the feet of organisations working together. Is this a genuine attempt to use collaboration to deliver significant change? Or is it 'targets and terror' in sheep's clothing, a thin veneer of collaborative language to mask more of the same?
You won't be surprised by what nine years of central government schooling in cynicism and basic truths points me to. But there's reason to believe that maybe, just maybe, this could be the start of something of something new and quite exciting. "Collaboration is like a new language that needs to be learnt," said Dominic Hardy, then director for system transformation at NHS England, speaking at our event last year on accelerating collaboration in primary care.
If so, it's time for collaboration to step up to the plate and show that it's a reliable means to not just match, but outperform, a command and control approach.
…it's time for collaboration to step up to the plate and show that it's a reliable means to not just match, but outperform, a command and control approach.
At Kaleidoscope we're obsessed by how this can happen. What we see from our study inside and out of health, is that building a mature network doesn't happen overnight, but nor are they incapable of intervention to speed up this approach.
Where to start? We'd recommend three areas:
First, create strong connections. 
Broadly collaboration delivers value in four ways: through enabling learning, creating something new, providing a shared voice, and aligning plans. Each of these rely on connections between people which wouldn't happen if organisations went it alone. If people only meet the people they've already met, don't be surprised if all you get is what you always got.
Interventions abound for how to build this web of connections, from Paired Learning at Imperial, to GP-consultant exchange in Dorset, to our own Melting Pot Lunch. Make use of existing opportunities; if you have people coming together already, explore what more you can do to get new conversations happening (it's the reason why we seek to make our events so interactive).
Second, empower people to use the connections. 
Some of the most encouraging stories coming out of integrated care systems are those relating to how boards are putting aside organisational self-interest in the name of their population. However, these are relatively small (albeit powerful) groups of people. What if middle managers across these systems were empowered to think as differently?
The eternal risk to collaboration is that it's seen as something extra to the day-job. If it is, you're sunk. Collaboration is only going to show benefit if it's part of the mainstream. This means those leading programmes of work see the collaborative response as their default. This ethos of empowered creativity is part of the reason behind the success of Buurtzorg in the Netherlands.
Third, get serious about skills. 
Last year, Starbucks shut 8,000 of their US stores for an afternoon of anti-bias training for 180,000 staff. They had a skills gap, so they did something (dramatic) to resolve it. In the NHS we have a management cadre brought up on an ethos of competition, who are now being asked to 'do' collaboration. Our current strategy seems to hope they'll be fine.
Equipping leaders across the NHS with the skills they need in order to succeed in this world should be Health Education England's top priority. We could learn from international development, where the Partnership Brokers Association has been supporting collaboration skills development for many years.
These are but three places to begin. Already I can feel the cynicism return, questioning whether the time or resource for each of these will be found. If not, we shouldn't be surprised if we're left with a damp squib. To quote Paul Batalden: "Every system is perfectly designed to get the results it gets."
What sort of system do we want?
---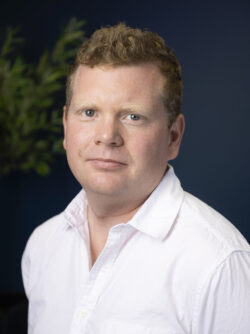 Rich Taunt
28 August 2020