Yes, kindness is a safety issue
None of us feel very safe right now, but we must use this time to change our approach to safety for the better.
For the last 20 years I have been immersed in the world of safety.  I am always learning and curious about what we can do to make our world safer. This global crisis is prompting many conversations about where we go from here, what insights the pandemic provides us to transform the safety agenda for the better.
These are three lessons I have learned over the past few weeks to get us started:
1. Listen to a diverse group of experiences in order to build a shared sense of purpose 
A better future requires an acknowledgement of lessons from the past and a deep understanding of the present.  We need to comprehend how everyone has been impacted, how people are adapting what they do in order to get things done or keep people as safe as they can.  Beyond that, we need to know what is being created or revealed by our response to the pandemic.  A part of this is to increase the depth and breadth of voices in order to build a shared purpose and constant thread so that every decision and action we now take leads us to achieving that shared purpose – the future we all want.
Our first step requires bringing the diverse voices and people together… to connect, share stories, learn from each other and truly listen.
2. Be mindful of language
When we start these conversations think about the language, now is not the time for rhetoric of 'exciting developments' or 'silver linings' or 'upsides'.  More than ever we need to be truly respectful of the situation, and sensitive to the experiences that people have had that will have undoubtedly been highly distressing.  Their loved ones suffering, their loved ones dying, the dilemma of balancing work with protecting family at home, working in extreme situations or in situations that they have never encountered before.
Our second step is to be kind above all else.
3. What is important to one person may not be true for others
Listening also means we need to hear, understand and acknowledge what people need and what matters to them.  Some people may want the stability and control of the way things were done before Covid-19.  Some will want to embrace some of the new ways of working and some may want to go even further and transform the way they do things from now on. The future that I would like is a kind and fair one that is inclusive of all, diverse in opinion, ideas and people. That is safety for me.
Our third step is to build on what people need and what matters to them.  We have to work 'with' not 'do to' others and help people work safely in a way that reflects their real world not the one we imagine.
Creating conversations where we really listen is a key reason I am pleased to be joining Kaleidoscope as an Associate.  I want to be part of a culture where everyone can thrive and be the very best of themselves.  We can work together to build the kind of world (and kind world) we want for the next generation and the generation beyond that.
What could be more important than that?
---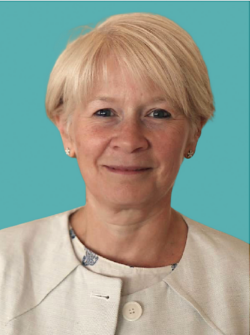 Suzette Woodward
1 May 2020