Women in health
One hundred years since the vote was first extended to women in the UK and over 140 years since women were allowed to train as doctors in Britain, do we have equality of power for women in healthcare, either as professionals or as patients?
What would real equality look and feel like, and what will it take to get there?
There are many enduring stereotypes in healthcare. A quick search on Clipart for 'nurse' throws up 35 images, 28 of which are female and 7 gender neutral – not one male nurse. The same search for 'doctor' shows 36 images – 27 male, 7 female and 2 neutral. Arguably it's stereotyping in itself to suggest that the doctor is the more powerful partner in the doctor/nurse relationship. But it seems likely there's a relationship between this historic view of gender-appropriate roles and the imagery which persists today.
​
The doctor/nurse relationship is one example of a power dynamic in healthcare, but there are many others. Where does power lie in the relationship between the people leading organisations strategically and clinicians who interact with patients on a day to day basis?
What about the relationship between the politicians who create the context in which healthcare is delivered and the public who vote for those politicians? Is the clinician always the more powerful partner in the clinician/patient relationship? And how does gender play into any of these questions?
"If we define the people in power as those who run organisations, or even as senior clinicians, it looks as if there's a way to go before we can say that we have equality."
​There isn't space in this blog to explore all these questions, but let's make a start…
The NHS workforce is 77% female. A report published last year by NHS Employers and NHS Improvement showed that "across 452 organisational boards, the proportion of female-held seats ranged from 8.3 per cent to 80 per cent, and the overall average was 41.0 per cent." As a headline figure, it hides significant variation by region and by type of organisation and role – sticking with the stereotype above, 85% of nurse directors were female against 25% of medical directors.
If we define the people in power as those who run organisations, or even as senior clinicians, it looks as if there's a way to go before we can say that we have equality. Is that likely to change? There are a few things which make me think it might.
Looking at clinicians, we've seen a big shift in the leadership of the Royal Colleges in recent years, with GPs, physicians, surgeons, pathologists, psychiatrists and many other disciplines being led by women – which reflects the shift in the make-up of the medical profession as a whole. And we have some high profile male nurses in national roles.
As regards managers, I see two perceptible changes in recent years. Firstly, where perhaps in the past female provider CEOs tended to be concentrated in the community and mental health sectors, my sense is that the number of women running high profile acute trusts has grown noticeably – and indeed there are a fair number of men in the top jobs in the community. Of course, one might argue whether we should consider the big acute trust roles to be more powerful these days. My second observation is that the NHS does now seem to be valuing leadership skills which are perhaps regarded as traditionally female more highly than in the past – in particular the ability to collaborate and work in partnership to achieve goals.
There are many more themes to be discussed before we can get to a full response to the questions I pose earlier in this blog. The more widely those discussions are held, with action taken as a result, the more likely we are to get to a point where we can really achieve the equality to which our great grandmothers aspired in 1918.
---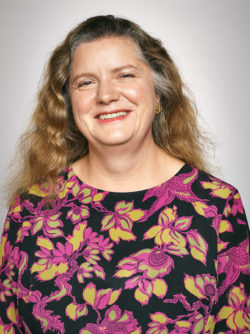 Helen Buckingham
6 March 2018