Why Writing the Future matters
Writing the Future is a vanity exercise. A piece of ephemera only of interest to the eccentric, whimsical, or those with far too much time on their hands. I don't agree; and having come up with the idea originally, I'm not sure you'd expect me to.
But amid mounting pressures today, why on earth have we tied £10,000 to a literature prize about an era when almost all of you reading this will be dead? Why should you care?
Here are three reasons.
First: within the health and health care world, we are spectacularly bad at thinking about the future. We might be good at firefighting, but far less good at thinking about how to stop the fire coming back again. When we think about the 'long-term' we can just about manage a five, or maybe ten, year strategy; but chances are we'll have got distracted in 18 months anyway. This is not normal. Train lines are built on 40-year business cases; nuclear power stations longer than that. For a £120+ billion industry, we don't compare well.
Second: this matters. Health should be all about the long-term. Thinking long-term can help us invest more wisely. We know that key determinants of life-long health and wellbeing happen while we are children. For example, the full impact of today's obese primary school children won't be felt for decades. The outcomes of the far tomorrow are being determined right here, right now.
Thinking long-term can also help us be more realistic about change. The telephone was invented in 1876, yet 140 years on the vast majority of healthcare interactions remain an in-person affair. As part of this project I spoke to Enrique Ruelas, formerly a Mexican health vice-minister. When asked to modernise their health service, Enrique's response was always 'Modernise towards what?' If we don't think about where we're really going, what we're modernising towards, we're flying blind.
Health should be all about the long term. Thinking long-term can help us invest more wisely.
Third: 2100 is sooner than you think – 10% of the UK population in 2100 is already alive. Have a child not yet at school? There's a 3 in 4 chance they'll still be alive to see the next century. While the doctors of 2100 are yet to be born, a quarter of them are likely to work with the students going through medical school today.
It's easy to think healthcare in the UK started with the NHS. Yet while 2018 sees the NHS celebrate its 70th birthday, it's a mere infant compared to the Royal College of Physicians reaching 500. It's certain some parts of health and health care will be very different in 2100… yet it's equally certain some parts will be exactly the same. There are plans we have now which will not be realised in 83 years' time.
Writing the Future is partly about the six fantastic stories enclosed within this collection – and we are in awe of the talents of our shortlisted authors, and of the 140 others who entered the competition. Huge thanks to those who have made the competition what it is, as well as all to our judges, sponsors, and supporters.
But for us, success is far more than the stories. At Kaleidoscope we're obsessed with the conversations which need to happen, yet don't; how old barriers can prevent new ideas. As such, success for us is also the discussions these stories have already sparked; in the time spent thinking of topics which would have otherwise gone un-thought. We think the future of health care is about collaboration in ways we can barely even imagine, and the creation of new links between care and creative writing isn't a bad place to start.
We hope you enjoy the stories. We hope they excite, inspire and even scare you; but above all we hope they make you think differently about health and healthcare of the far tomorrow, and what it's there for today.
---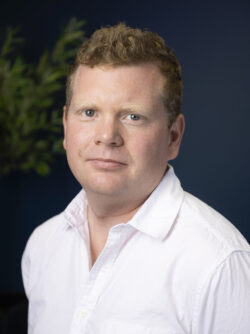 Rich Taunt
30 October 2017