What will the future think of us?
What exactly is healthcare trying to achieve? Will we know when we've got there? Professor David Haslam examines these questions and the values of our current health system in this blog on the future of healthcare.
Should you ever visit Peru, it won't just be Machu Pichu that will leave you awed. On the outskirts of Cusco is one of the most extraordinary places I have ever been. It has the fabulous name of Saksaywaman – pronounced exactly as you would think – and was built by the Inca civilisation in the 13th century.
The massive stone walls of the Saksaywaman buildings appear to have been cut with a laser. They resemble giant jig-saw pieces of solid rock, many much taller than a man. The Inca workers cut the boulders and managed to fit them together tightly without mortar, meaning that they have remained unmoved during centuries of earthquakes. This site is at an altitude of 3,701 metres.
When I first saw them I remember having two distinct thoughts. How on earth could a civilization with advanced skills like this have failed to invent the wheel? How could they not have even seen such an obvious idea? And then immediately I thought – might a future civilization look at us, and say a very similar thing? How on earth didn't they get….?​
Well – what? So can I offer a few things from my field – health care? The areas we know little about are simply huge – as huge as those rocks at Saksaywaman, if not so dramatic.
For instance, we know astonishingly little about the commonest group of patients seen by doctors. We've managed to design a research methodology that generally excludes people with comorbidities and those over 65, at exactly the time when most people seeking healthcare are over 65, with multiple comorbidities. How could we have done that?
We know a whole heap about how to start drugs, but far too little about stopping them. As a result we keep on adding drug on drug. Does that make sense? Indeed, we really don't know enough about the impact of multiple polypharmacy. How, at a time when the average elderly person in a care home is on 9 different medications? Are we sure we are doing more good than harm? Do we know anything about how all these drugs interact?
We don't know how health care will be delivered in the future. We know it will be driven by two somewhat contradictory forces. Multimorbidity will require generalism. Yet genomics and the personalisation of medicine will subdivide common conditions into multiple very rare conditions that will need highly specialised knowledge. We know that's the future. We don't know what to do about it.
Curiously, we don't really know why some doctors make people feel better than others, when feeling better is exactly what patients most want. We don't know anywhere near enough about empathy and compassion.
We don't understand why there's an inverse correlation between the breadth of someone's medical expertise and their prestige; that bizarre illogicality that means the hyper micro-specialist will be seen by society as of far higher value than the doctor who has to deal with anything and everything. And this really matters. It affects recruitment to generalism.
But – leaving the biggest question until last – what exactly is healthcare trying to achieve? And will we know when we've got there? Puzzling, isn't it?
---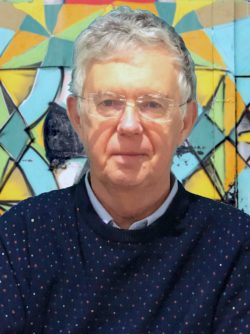 David Haslam
13 December 2016