We need to talk about rudeness
Incivility between healthcare professionals is damaging. Rudeness impacts on the recipient in ways far greater than making them upset. It disrupts their ability to think, to work in a team and it impacts on their willingness to help others, it even impacts on the people they care for.
What do we mean by incivility? It is the low-level rudeness, the sneer, the lack of a hello or a smile unreturned. It is someone sighing when someone else speaks or worst shuts them down. It is the sharp tone and the humiliating words.
Incivility affects more than just the recipient it affects everyone.  The impact is like a ripple in a pond; it passes on and on and on from individuals to teams to entire units. Those that witness it also experience a decrease in performance and a decrease in willingness to help others.
Patients also are impacted by it with not only the rudeness passed on to them but they feel it and see it around them. This can be whilst they are quietly sitting waiting to be seen or waiting to be treated in the operating theatre or speaking to people on the phone about an appointment. Rudeness affects their confidence in the care they will receive, the people who will provide it and the organisation itself.
However, incivility is not just between staff members it can be from patients and relatives too.  Rudeness from relatives have been found to result in poorer performance from teams under stress.
Incivility is not just between staff members, it can be from patients and relatives too.
Incivility impacts on people's lives.  It affects the health and wellbeing of staff who then find it hard to make good clinical decisions. This can lead to them making bad decisions and mistakes and these mistakes can lead to poor outcomes for patients and their families.  It can lead to bullying, stress, burnout and worse.
There is a wealth of evidence that backs these claims up but still it is something people don't talk about.  People accept it often in silence.  It is just how it is around here, or it is just how this person behaves there is nothing I can do about it.  In fact, sadly many people think it is normal for the senior staff around them to belittle and embarrass them.  Students and junior staff are most vulnerable.
We can do something about it.  We can start to talk about it and to point it out.  We can show the evidence of the other side of the incivility coin, that of kindness, respect and gratitude. Kindness and thanking people increases job life satisfaction for both those that give and those that receive it.  It helps bring joy and happiness to the work place which in turn increases productivity and the overall experience of both the staff and patients.
Let's talk about rudeness.
Suzette Woodward has been in the NHS for nearly 40 years, with at least half of that specialising in patient safety. Her clinical expertise is in paediatric intensive care nursing. She is the author of a book titled 'Rethinking Patient Safety' and her expertise includes patient safety science, implementation science, social movements, behavioural change and the just culture.
---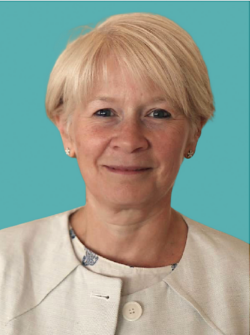 Suzette Woodward
18 January 2019