We need more than a day for patient safety
World Patient Safety Day is marked on 17 September. The theme this year is health worker safety: a priority for patient safety. For Suzette Woodward,  improving patient safety is about focusing on the culture, conditions and values that enable people to work safely.  
A day that 'raises global awareness about the importance of health worker safety and its interlinks with patient safety' is laudable. I firmly believe we need to care for the people who care. My concern is that it is just another day in the lives of those who work in health and social care. Once the day is over, will we actually feel or be any safer?
I don't want to denigrate the day itself. It is so important to recognise the issue. These days are an opportunity to educate and raise public awareness. Clearly I support that,  I'm using it as an opportunity to write this very blog. But after two decades of concerted efforts to raise awareness,  the patient safety movement needs more than this.  If we are to provide the leadership needed and be stewards of the future we need to think and act differently.
To improve patient safety, we need to focus on the culture, conditions and values that enable people to work safely.  We should seek to understand how things mostly work in order to understand why they occasionally fail.  Here the three things I would like to see to deliver a tangible change in the way we improve patient safety.
1. Ask 'what is it really like'?
The task is to illuminate the mundane, shine a light on the things we have stopped paying attention to. We need to see what we have forgotten to look closely at and to think what nobody has yet thought.   This sounds easy but it is not. It is totally dependent upon a culture of disclosure, a psychologically safe environment so staff can speak up without fear of the repercussions.
2. Ask 'what do you need'?
The vast majority of those working in health and social care are profoundly motivated to do their jobs well and safely.  We do them a disservice if we do not ask them what they need and work with them to address their needs.
3. Ask what help is needed to adopt practices that cost little but can have real impact 
In a world of finite resources, we will have to prioritise but we know there are things people need that cost little to nothing to provide:
shared purpose that unites rather than divides
supportive relationships and teams based on trust
compassionate leadership
concerted efforts to tackle incivility and bullying
a just and learning culture which includes a fair and consistent response to when things do not go as planned no matter what profession, status, gender or race
determination to seek out and listen to the opinions of a diverse group of people
above all, kindness to one another
What can we do for World Patient Safety Day? Care for the people that care.
One of the objectives for World Patient Safety Day is to "provide due recognition of health workers' dedication and hard work, particularly amid the current fight against Covid-19."  The last six months have been overwhelmingly hard.   If we are going to truly honour all of those that tried to keep us safe no matter the cost to their own safety, wellbeing and even lives, we need to treat them with more respect and kindness than they currently receive.
To be sincere about health worker safety, we need to do more than clap and say thank you.   We have to move beyond symbolism and show true solidarity by acting. What can we do for World Patient Safety Day? Care for the people that care.
---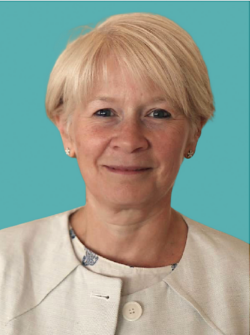 Suzette Woodward
16 September 2020