Time for joy, not burnout
I haven't always loved being a doctor. Too often during my training, I left work wondering how I could drum up the enthusiasm needed to return to work the next morning. Long hours on call, constantly rotating to new wards and clinics, and the sense of futility I felt was intense.
There were moments when I would look at the patients on my rounds and briefly wish I could trade places, just for a chance to lie down for a second. Looking back at those days, it's clear to me I was struggling with symptoms of burnout. It felt incredibly lonely, and yet I know that so many of my colleagues felt the same way. Far too many still do.
With these experiences and thoughts fresh in my mind as a new family physician (the Canadian equivalent of a GP), I embarked on my MSc Public Health at the London School of Hygiene and Tropical Medicine ready to focus my project on preventing burnout.
Fast-forward nine months, and here I am unabashedly extolling the hunt for joy in work. A complete 180-degree turnaround from the burnout crisis I was looking to focus on. Maybe it's because I can't help but try to spin things in a positive way, but there's good reason to look at joy rather than burnout in those working in health care.
Convincing case: Joyful health care workers are better health care workers. Better both in terms of the quality of care they provide, and their ability to make it into work each day.
I've heard people say their aim for work is to make it through the day in order to get to the things that actually bring them joy: family, friends, hobbies. This is selling work short though – why not aim for a spot of joy too?
I get why people don't think joy fits in health care. There are many moments that seem antithetical to joy in our daily work: sharing a terminal diagnosis with a patient, feeling helpless watching treatment fail or, what often feels even worse, failing at getting the treatment right.
And yet…
Startling statement: Joy can be found in health care. Here I am, sharing with the world that despite what I've said, I do find joy in my work, and I believe it's possible for all of us to find it. Joy, in most definitions, stems from the idea that happiness is associated with deep fulfilment.
There are some obvious joyful moments in health care. Delivering a baby or seeing someone recover from a a particularly aggressive cancer come to mind, but it's not only the happy occasions that can bring joy. In the toughest moments of our jobs – bearing witness to the suffering of those we care for – there is joy to be found in the process of caring deeply, both emotionally and medically, for our patients. It is profoundly human to support someone in their time of need and, fundamentally, that is what health care is about.
Instead of focusing on burnout, let's prevent health care workers getting burnt out by creating environments that help us find the joy instead.
There is joy to be found in the little moments too, like sharing a coffee with a colleague, or even just staying on schedule during a busy clinic. If you look for joy, you can find it woven into every action we take. Take a minute to shift your perspective and I think you can find both the small and big moments of joy at work.
Defiant declaration: This discussion matters.  Reframing your day to find joy doesn't solve the challenges of bed space, medications or being too busy. But what about reframing our system to create joy? What if we encouraged all the health system managers to prioritise joy (and the removal of those awful un-joys that make our days worse) for their employees? Read the IHI's Framework for Improving Joy in Work for how this can be implemented
Innovation is needed on a grand scale to prevent a mass exodus of health care workers to less emotionally taxing work. The best treatment for this, as it often is in medicine, continues to be prevention.
Instead of focusing on burnout, let's prevent health care workers getting to the point where we feel burnt out by creating environments that help us find the joy instead. More space for meaningful conversations with patients. More time to eat lunch with real humans instead of sharing a meal with the computer, yet again. More room to engage with the work that brought each one of us into our fields to begin with, to reconnect with our purpose.
Download 'Beyond burnout: a call to action for joy in work'
Sam Buttemer is a family doctor and public health resident physician from Queen's University in Kingston, Canada.
---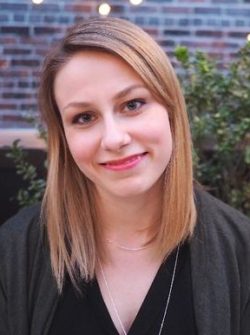 Sam Buttemer
6 June 2018