Thriving relationships are the foundation upon which our organisations are built
We want our organisations to behave as living systems, but we only know how to treat them as machines. Many of us will not be returning to our old ways of working so Matthew Frost asks where are the opportunities to get intentional, analytical and specific about strengthening relationships?
There's no doubt about it. For the majority of us, we'll not be returning to our old organisational ways of working. Certainly those I speak to are talking about reimagining workplaces along new 'hybrid' lines, with remote-working here to stay.
Many speak about a newfound attentiveness to staff wellbeing and relationships, bursts of unexpected creativity, and a rediscovery of core purpose. I hear regular stories of organisations realising seven years of change in seven days.
At WeAreCompany we believe that the pandemic, with its tumultuous changes and challenges, presents the opportunity to rediscover the central importance of thriving relationships as the foundation upon which our organisations are built. There's a clue in that word –'organisation'. It's a very organic term describing the dynamic relationships that unite complex parts into a fruitful, evolving system.
We replace relationships with transactions
I think most of us know intuitively that relationships should be central. Organisations are made up of people after all. We know that when people are grounded in their innate identity and humanity, and when they are in flourishing relationships with others, then our organisations will flourish too.
Yet, wherever you look –in the private, non-profit and state sectors –the vast majority of our organisations are typically run as hierarchical, ordered machines. If this is our dominant metaphor and frame we end up prioritising efficiency, transactions and control, as opposed to thriving interpersonal relationships. We replace relationships with transactions.
One of my favourite leadership authors, Margaret Wheatley wrote: "These days, a different ideal for organisations is surfacing. We want organisations to be adaptive, flexible, self-renewing, resilient, learning, intelligent –attributes found only in living systems. The tension of our times is that we want our organisations to behave as living systems, but we only know how to treat them as machines."
We need to find ways to go way beyond polite sentiment.
The problem is we struggle to get intentional and specific about strengthening relationships. We don't really know how to assess and reflect on relationships. We don't know how to analyse and measure relationships. And as a result we revert to a narrow menu of things to do: be 'nicer' to one another; smile and wave; meet for a few more meals; follow the generic advice on teamwork; maybe an awayday. We need to find ways to go beyond polite sentiment.
This is our hope: to see charities and businesses and hospitals and schools get intentional, analytical and specific about strengthening relationships.
How might we begin to do this? At the outset we can think about relationships on three levels. These create a framework allowing us to understand, assess, even measure relationships.
First, we consider the raw material or foundation of relationships
Call it 'emotional intelligence', Daniel Goleman – author of the excellent leadership book 'Emotional Intelligence: Why it matters more than IQ' –focuses on the central importance of self-knowledge and social awareness (empathy). He also spotlights practical habits and skills that help us here (e.g. active listening).
Second,  we need to understand the contextual drivers that affect relationships
However strong our emotional intelligence is, the following five drivers of relational proximity have the potential either to weaken or strengthen our relationships with others.
Encounter. We consider the quality and nature of communication and how it builds that sense of connectedness. Do the ways you communicate (face to face, email, text, etc) help avoid misunderstanding and create a sense of connection?
Storyline. We think about the time and story of a relationship. Do the various interactions over time build a sense of momentum, growth, stability or ultimately a sense of belonging and loyalty?
Knowledge. We consider the types of contexts which shape how we are known and our ability both to read a person and manage a relationship. Do we both know enough about each other to manage the relationship effectively?
Fairness. We think about power and how it's used and experienced. Is authority used in ways that encourage participation, promote fairness and convey respect?
Alignment. We consider purpose, values and goals, and the degree to which they are shared in ways that bring synergy and motivation to a relationship. When examining the purposes of an organisation and its people, how deep rooted are their intentions or are the two parties pulling in different directions?
Third, we focus on the fruit of relationships.
There are a few excellent indicators of how strong and resilient our relationships are. For example: how well we manage conflict, our propensity to forgive and to apologise, our willingness to be vulnerable, and the degree of mutual commitment within our team.
At WeAreCompany, we are using this thinking to take a look at how work relationships have been affected over the last year, since the onset of the pandemic. I would be extremely grateful if you could take 5 minutes to complete this short survey.
And do let us know, at the end of the survey, if you would like to join us when we publish the results, and learn about the insights emerging from this research. If you'd like to find out more, do also feel free to get in touch with me directly matthew@wearecompany.co.uk
---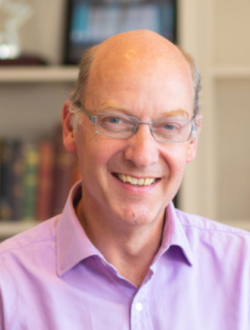 Matthew Frost
24 March 2021