Three problems with strategy
Strategy is rarely a word that inspires enthusiasm. It should. But too often it's an arduous process to produce a long list of hopes and aspirations, with no plan for action or evaluation. The result is something that no one looks at or believes in. What is going wrong?
After spending most of my career with the 'S word' somewhere in my job title, I'm convinced there are three basic problems. All of these are fixable.
Problem 1: We're supposed to know what 'Strategy' is
Strategy is part of our everyday language, but how often do we stop and articulate what we actually mean? For help, I asked twitter how people would explain 'strategy' to their Mum. Among a dizzying set of metaphors covering everything from weddings to haircuts, four themes came out:
Strategy is knowing where you're going. "A bit like a values driven Sat-Nav," said David Haslam.
It's about making choices. "Deciding what to do, and just as importantly, what not to do," wrote Tim Hobbs.
It's about knowing how you'll get there. In Lorna Branton's words, "What we are going to achieve and the pub version conversation about how we will do it."
It's different from operations and tactics. "Strategy: deciding where you want to go on holiday, getting everyone to agree, making a budget, and making a plan for what to do when you get there to meet everyone's goals," wrote Rebecca Godar. "Operations, not strategy: booking the holiday, shopping for holiday gear, getting on the plane."
We do all of these things in all other parts of our lives, yet it's only at work we talk about 'strategies' (when did you last talk about your strategy for the weekend?). Hiding behind a mystique of 'strategy' gives woolly, vague thinking a free pass.
Solution: Define what you actually mean by strategy and then design an approach which reflects it.
Problem 2: We think the 'what' is superior to the 'how'
So we know strategy has to include both the 'what' (the destination or purpose), and a credible 'how' (the journey and the means to get us there). Yet read any response to any published strategy and note how much attention the 'what' gets compared to the 'how'.
Let's take the NHS Long Term Plan, not a strategy full of detail about how it would become reality, but welcomed for example by the Academy of Medical Royal Colleges as "a plan which sets out a clear direction for the NHS". Let's flip that round and imagine a different world where strategies are praised on the how not the what – "The direction is fuzzy and vague but the budgeting at the back is stunning. Bravo."
Sound silly? Absolutely. Then why do we tolerate the reverse? In part it's human nature, the what is generally more exciting than the how – particularly in health and care. But ambitions without a credible plan isn't a strategy, it's just words, nonsense, hot air, fluff. Repeat, not strategy.
Solution: Make the how as important as the what.
Problem 3: We do not write strategy for people   
What's the difference between former boxer Mike Tyson and management guru Peter Drucker? One is the author of the most insightful quote about strategy ever written, and the other is Peter Drucker. "Everyone has a plan," Tyson once said, "until they get punched in the mouth." Or in Drucker's words, "Culture eats Strategy for breakfast."
A strategy which looks great on paper but doesn't survive first contact with the way people work – an organisation's culture – isn't credible. A strategy has to address the obstacles it has to overcome in order to work, which involves working with people. It doesn't matter how well argued, referenced and intellectually brilliant it might be, if strategy is written for androids not for and by people, it's going to flop.
Solution: Write strategy for and with the people who do the work, support the work and experience the work.
Far from being reserved to a board room, the conversation about where (and how) an organisation is wanting to go next is one everyone should be involved in – staff, patients, communities, partners and beyond.
At Kaleidoscope we're fascinated by the potential to use the development of strategy as a chance to fix these three problems. Far from being reserved to a board room, the conversation about where (and how) an organisation is wanting to go next is one everyone should be involved in – staff, patients, communities, partners and beyond.
There's so much room to be creative in how you do this. Our work has included taking principles from deliberative democracy to put power in the hands of staff with the Stroke Association, through to sparking hundreds of conversations across teams with Oxleas NHS Foundation Trust , or spending time with community groups for the South East London Integrated Care System.
Strategy doesn't have to be awful, done well it can be genuinely transformative. And it certainly doesn't have to be eaten for breakfast.
Find out more about our strategy services at Kaleidoscope, or get in touch to have a (virtual) coffee and talk about how we could help you.
---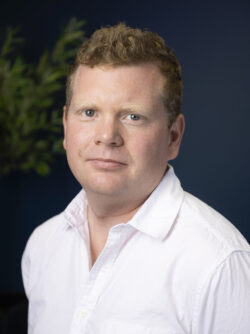 Rich Taunt
18 June 2020