Tackling stigma around loneliness
In the first of three blogs about Community Connectors, we look at their work to address the stigma around loneliness.
What we've been doing
For the past two months, we've been travelling up and down the country to visit British Red Cross and Co-op's Community Connector services, learning about what they're doing to tackle loneliness (as well as the range of the UK's earliest train journeys). As part of their partnership to tackle loneliness and social isolation, the British Red Cross and Co-op established dozens of these schemes across the UK.
A form of social prescribing, Community Connectors and volunteers work to reconnect people feeling lonely or socially isolated back to their communities by connecting them to groups and activities in their area and providing emotional and practical support. The aim is to offer person-centred support to build self-confidence and resilience so people can go on forging social connections once their short term support has ended. These Connectors work in much the same way as NHS England's new link workers, first promised in the Government's loneliness strategy.
These learning visits have helped us understand the challenges faced by connectors and the solutions they've developed in response. British Red Cross and Co-op have released a full report incorporating the findings from our visits, however, through these blogs we hope to facilitate and encourage a conversation on best practice. Check out the second and third blogs in this series to understand the whole picture.
What we learned
When talking about loneliness, a theme that emerges time and again is stigma. The stigma around loneliness prevents many people from admitting how they feel to themselves, let alone others. This can make it difficult for Community Connectors and other services to engage people who are feeling lonely, and to support them in the best way once identified.
However, the Community Connectors have developed ways of responding to this challenge.
1. Ensure there is sensitive promotion of loneliness as an issue, and of the services available.
Using appropriate language is important to avoid perpetuating the stigma that those who are experiencing loneliness may feel. Referrers, such as GPs, should also be sensitive to this stigma, and adapt the way they communicate so people feel better able to identify their feelings of loneliness.
Chrissy, a Community Connector for Barking and Dagenham, told us how language can be adapted to make people feel more comfortable: "We change the terminology so we're a bit more sensitive. For example, at a promotional event, our banner, instead of saying 'social isolation and loneliness', said 'life transitions'." (We know that life transitions are key triggers for loneliness).
2. Engaging people who are feeling lonely is more difficult if they aren't already in contact with a healthcare professional.
New mums, recently retired men, students, refugees – they are all at particular risk of feeling lonely. Yet, the association of loneliness with ill health or old age means that unless they have a physical health problem, they can feel reluctant to seek support.
Elizabeth, Service Manager for Community Connector Services in Belfast, told us: "There's that stigma of actually coming forward – that if they don't have a health problem, they're not coming forward to the GP to say they're lonely."
Ideally, building on good practice from existing schemes, local systems will ensure there are a wide range of referral routes to services, not just through GPs.
3. Educating people about the problem reduces stigma.
Over nine million people in the UK say they're often or always lonely. Knowing that you're in the same boat as millions of other people can be reassuring and less stigmatising.
"When you make people aware they're not the only ones, I don't think they see it as such a stigma," said John, Volunteer Support Worker in Blackpool.
Melissa, a support worker for the York Community Connector, also thinks awareness is key to reducing stigma: "Mental health has been a big thing in recent years and the stigma surrounding mental health has reduced because people have been educated about it, we've talked about it. I think the same thing really needs to be done regarding isolation and loneliness."
4. Stigma around loneliness means people don't class it as a 'real' problem.
As a population we tend to have a 'just get on with it' attitude, which can deter people from speaking up about how they really feel – as if they fear it's 'not important' enough. It's therefore helpful to reassure people who are at risk of experiencing loneliness that their needs really are important.
"I would just reassure that person as much as possible about the fact that their needs are just as important as the next person's, and that we're not here to judge," says Briony, Community Connector in York.
Read our other two blogs to find out what we learnt about how Community Connectors are adapting services to local needs and the importance of local networks in tackling loneliness.
---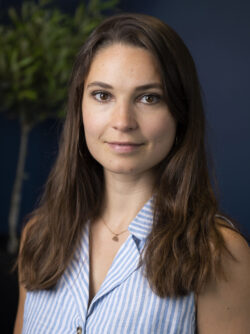 Lydia Paris
3 June 2019