Loneliness: innovations to address local challenges
In the last of three blogs on the work of Community Connectors we focus on some of the most innovative solutions they have developed to overcome local challenges
What we've been doing
For the past two months, we've been travelling up and down the country to visit British Red Cross and Co-op's 'Community Connectors', learning about what they're doing to tackle loneliness. These Connectors work in much the same way as the NHS England's new link workers. We have summarised some of the key learnings in a series of three blogs – check out the first and second in the series to understand the whole picture.
What we learned
In this blog, we focus on some of the most innovative solutions Community Connectors have developed to overcome local challenges – from streamlining logistics, to designing new activities, to educating referrers.
1. Volunteers are an important asset in tackling loneliness.
Covering a large area without enough hands on deck is challenging, so having enough volunteers is crucial. When working to tackle loneliness, it is important to protect time for support workers to monitor and record progress. They need the time and flexibility to help people to access services, including accompanying those who lack the confidence to access activities and support in the community or who need help to overcome practical barriers. This requires a lot of work – but volunteers can help.
Many British Red Cross volunteers have experienced loneliness or social isolation themselves, which helps build trust.
"A lot of the volunteers that we've had come onboard have experienced either social isolation or loneliness and they're wanting to show they've come out the other side of it," said Sam, the Service Manager for Community Connectors in Inverness, Dundee and Fife.
"As a person who's experienced mental and emotional distress in their life, I want to be able to reach out and help other people," echoed Robert, a volunteer support worker for the Dundee Community Connector.
The more local the volunteers, the better – especially if support is thin on the ground. John, a volunteer support worker for the Blackpool Community Connector scheme, explained how he is managing low capacity:
"When we first started, we were travelling all over the place, but what we're doing now is 'zoning' it. When we're going down the waiting list, we're doing people in the same area. So we're streamlining it and it's a lot easier to do the work and the paperwork."
2. Overcoming gaps in community support.
In some areas, activities and support exist, but they are not for everyone. Community Connectors reported there are often limited options for middle-aged or retired men as well as young adults. We learnt how connectors are creatively addressing these gaps.
Elaine, the Community Connector from Fife, told us: "There's a gap with 30s to 50s – where they're too old for youth groups but too young for lunch clubs. So what we've done is create some social groups for this age range – one in Burntisland which we started up and facilitated for about three months and then gradually gave the service users more input for them to take over."
Meanwhile, Community Connector for Islington, Nick, told us they take a different, more empowering, approach for young people: "With some of the younger people, one of the things we encourage them to think about is the option of volunteering within an existing setup. It feels like if they're a volunteer then they're not out of place because the volunteer group might be a bit younger, and that can also empower people to do things."
3. Educating referrers about loneliness is essential.
Community Connectors work best when local referrers, such as GPs and social workers, know how to identify and respond to loneliness, and recognise the importance of doing so. As NHS England's social prescribing plans are rollout, targeted communications and loneliness training will likely be needed.
This may also help prevent inappropriate referrals that Connectors regularly experience. Some Connectors have found that networking and awareness-raising with common referrers, to help them understand loneliness and the service that Connectors provide, has helped bring in appropriate referrals.
"Sometimes if they've not understood what the Community Connector service is, that can be quite a challenge," Linzi, the Community Connector from Blackpool, tells us.
"How I've got around that is to educate people on what the service is – so going into the GPs, speaking with Health and Wellbeing workers as a group, setting up little sessions where I can actually just talk to people about what the service is."
Read our other two blogs to find out what we learnt about how Community Connectors are addressing the stigma of loneliness and how local networks are important for tackling loneliness.
---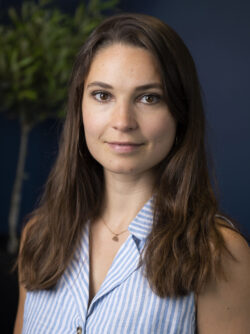 Lydia Paris
5 June 2019