Loneliness: importance of local networks
In our second of three blogs about Community Connectors, we look at the importance of local networks in tackling loneliness.
What we've been doing
For the past two months, we've been travelling up and down the country to visit British Red Cross and Co-op's 'Community Connectors', learning about what they're doing to tackle loneliness.
​These Connectors work in much the same way as NHS England's new link workers. We have summarised some of the key learnings in a series of three blogs – check out the first and third in the series to understand the whole picture.
What we learned
This blog focuses on the importance of local networks for tackling loneliness. A crucial part of tackling loneliness is linking the individual to their community in a way that is meaningful for them. This process involves a range of services working in sync – including public services, such as for mental health, practical services, such as for financial support, as well as community groups, such as befriending. The individual must also be supported to identify and access those services (which is the role Community Connectors play). Having a well-connected, dynamic local network is therefore important for tackling loneliness.
Here's what we learned about how the Community Connectors are responding to this challenge:
1. A comprehensive, well-maintained local network increases access to people experiencing loneliness or social isolation.
Establishing a wide net of organisations which can refer people to your Community Connector scheme, or other social prescribing-like service, is particularly important when trying to reach people who are feeling lonely. People who are feeling lonely are not always in touch with their GP but they may be in touch with local community groups, shops and, of course, other public services. Equally, not everyone feels comfortable opening up to their GP.
"The links in the community have been particularly helpful because a lot of people don't feel comfortable coming up to their doctor and saying they're feeling lonely or isolated," says Robyn, a support worker for the Belfast Community Connector scheme.
"And it may be that someone in their community has noticed them or they have maybe felt more comfortable going to someone they know and saying that they want some help in terms of tackling isolation."
Whether through advertising via the local radio or engaging with local community groups, active outreach is key.
2. All social prescribing connector-like schemes should communicate and work in a complementary way.
Ideally, local Primary Care Networks will start work on social prescribing by mapping existing social prescribing-like schemes, as well as other schemes, activities and support that people might be linked into in the community. As a key member of the local network, and bridge between the public services, commissioners and the community, link workers should be involved in the mapping process and should continuously work with the community to identify and address any gaps in provision.
Community Connectors stressed the importance of networking.  In York, Community Connector Briony told us: "Our service has become part of Social Prescribing Practitioners Forum in York, which was set up around the time this service was launched and has been really beneficial."
"We have guest speakers come along to talk about the services they provide across York, which is really helpful to learn more about what's out there, and also for us to share good practice ideas [about tackling loneliness specifically] across the forum because we're all working quite similar roles and work with quite similar groups of people."
3. It is important for local networks to include a variety of services to tackle loneliness effectively.
This includes both practical services, such as help with low income, as well as community groups, like bereavement support. Loneliness is a subjective feeling, meaning there is no 'one size fits all' approach to tackling it. A range of options need to be available, from supporting people to improve the quality of their existing relationships to providing new opportunities for social connection.
Long-term loneliness can damage our ability to relate to one another. People often need support to build their confidence and skills to engage with new activities. They may need someone to come along with them to groups and activities.
Some communities have lots of resources, but in many areas there are gaps between the needs identified and the support available in the community. Chris, Community Connector for Kensington and Chelsea, told us: "There might be a lot of activities, but you have to fit a certain bracket to access those, such as having a specific condition or being a specific age. So it can limit people's support."
Read our other two blogs in this series to find out what we learnt about how Community Connectors are adapting services to local needs and how they address the stigma of loneliness.
---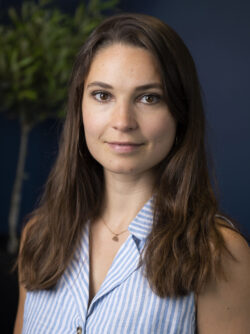 Lydia Paris
4 June 2019