Integrated care and the perils of population health management
Andi Orlowski questions the validity of data analysis for all populations and calls on system leaders to use local analysts to help them make the most informed decisions.
Population health management is key for integrated care. It is a data driven approach that uses historical and current data to identify the best use of resources and help decision making. Data is crucial for segmentation, risk stratification and case finding to help identify our future health and care needs. By using linked electronic health records (EHRs) we can employ a wide range of algorithms for reliably predicting readmissions, case finding individuals and helping with system level decision making.
When analysing linked data, we have the opportunity to really get under the surface of the data and improve care. Analysis often begins with segmentation, dividing the population into groups with matching characteristics, which helps us find and understand the key figures, statistics and data that have the potential to have the biggest impact on their populations.
But we can also go further by applying risk stratification, or predictive modelling, to predict and possibly prevent future adverse events that might affect patient care and have cost-inefficiencies, and to 'case find' those individuals at risk of such an adverse event. Using linked data, we can case find at system level as well as GP level, which enables us to drill down to the individual level and find the members of the population at risk of certain outcomes, who may be appropriate for intervention. This takes us beyond just the clinical pathway into addressing the wider determinants of health.
The benefits of data analysis are immense and powerful. However, if the data doesn't fully represent the population, we may be misled.
Data and the whole population
Data rarely represents the whole population equally and it has been shown that EHRs tend to contain sicker people on average, which is a particular problem when we try to do 'whole population segmentation' and identify those that are healthy today to prevent disease tomorrow.
We need to consider if the data completely and accurately captures those in the population with the highest deprivation, or if those people are less willing to engage with the system.
Missing and poorly characterised populations may lead us to make decisions that favour the 'better represented' populations and disproportionately over fund areas with increased activity and drive inequalities.
Can algorithms travel?
Many data sets tend to represent the relatively small geographies they serve. This means EHRs are made up of specific patient populations, so models developed in one site may not be appropriate for another. For example, the whole systems integrated care linked dataset for North West London is probably not well representative of Devon or Newcastle, or even of populations across London.
Analytics and algorithms generated for a population in Chelsea, for example, with its unique neighbourhood of people and hundreds of billionaires, may not be as accurate in one of London's poorest communities such as White City (just 3.5 miles apart but a world away in deprivation).
Data and decisions that won't change care
Can the data lead us to make decisions that won't change care? Models are most usually assessed by measures of statistical accuracy, not by the model's ability to improve decision making. Merely providing the probability of a particular outcome, such as readmission risk or 1-year mortality risk, is unlikely to change physician or patient behaviour in most settings.
Many risk stratification models predict risk through previous healthcare activity or health state and use a limited number of variables, so they may miss out on valuable additional data and information that could better direct resources to patients amenable to change.
We have to be aware that these models may identify people whose risk will quickly return to normal (regress to the mean) because they simply get better, while others identified may die, so targeting additional resources at these patients will have no, little or potentially a negative effect on an individual's outcome.
Decision makers and analysts understanding their populations and patients is key to using the data effectively and turning analysis into action
We must also be aware of who we are targeting resources at. If we find people who are more deprived and those that face scarcity, we need to better understand that they will have less resources to draw upon – less 'bandwidth' – and therefore be less able to engage with interventions. Expecting them to use programmes designed for people with time and resources, like being able to take time off work for appointments for example, simply may not work.
There is a human element to understanding our data and our populations. Decision makers and analysts understanding their populations and patients is key to using the data effectively and turning analysis in to action and integrating systems.
I strongly believe that local analysts, with experience of their neighbourhoods are essential for making the best use of data and helping system leaders make the most informed decisions. They can spot the aberrations, then further interrogate the data to see if it is telling the 'truth'. The NHS has many talented analysts that can help but they need to be put to work in this way. I invite system leaders to meet your teams of capable, talented and keen analysts and use their skills to help you integrate your systems.
---
Andi Orlowski, Deputy Director of Business Intelligence at Imperial College Health Partners, is a health economist who advises on and is researching population health management.
The issues raised in this blog will be part of the discussion with Andi at the Melting Pot Lunch in Leeds on 11 March.
---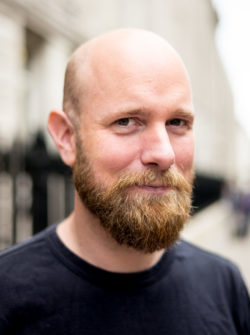 Andi Orlowski
5 March 2020