No man is an island: how personal networks support resilience
"Networks are all the rage," says Richard Taunt in his excellent new blog. Reading it got me thinking about the different sorts of networks that we experience through our lives and how they help us deal with the challenges we face, both in work and out of it.
Richard's blog focuses on networks that are explicitly established in order to "share, learn and build capacity", but not all networks are so formally structured.
Networks can be defined as 'a group or system of interconnected people or things'. Our very first network is our family.
There's a rather nice piece by Jonathan Sacks, the former Chief Rabbi, in the New Statesman, in which he said:
"When it works, the family is the matrix of our humanity. It is where we learn love and self-confidence and the values that will serve as our satellite navigation system through the uncharted territory of life. It is where we learn responsibility and the choreography of turn-taking and making space for others. It is where we acquire the habits of the heart that help us take responsibility and risks, knowing there is someone to lift us if we fall."
That feels like a pretty good start to our experience of networks. But for most of us, the family network is necessary but not sufficient. We start to develop friendships, to build relationships with people we have chosen, rather than those who come as part of the family package.
Developing our networks
Friendships, and the pools of people from which we draw our friends, evolve over time.
We find friends at different stages on our journey from playgroup to school, onwards to university for many, and then further into the world of work. We find friends through common experiences in our lives and through common interests – our friends from the book group, the rugby club, the pub. We have close friends, and friends with whom it's just nice to pass an hour or two. Through good times and bad, it's important to have people who value our company and our contribution, and whom we value in return.
In a sense, the networks we form at work reflect our family and our friendship networks. Whatever our job, it will come with a pre-determined network of relationships – the people we relate to through organisational and system-wide structures. Our family at work, if you like. The people we need to connect with in order to be effective in our jobs, whether we like them or not.
In a sense, the networks we form at work reflect our family and our friendship networks.
In some organisations it's possible to see family dynamics at play in a rather unhelpful way – the CEO or the executive team as parents, holding power and information, controlling resources, making decisions. Staff and service users as children, reliant on their leaders to meet their needs. But there are fewer and fewer places that operate in that way, and the best organisations can feel much closer to Jonathan Sacks' vision for the family.
We also develop our personal work networks. A bit like our friendship groups, these can be informal – the people we've met over the years with whom we stay in touch, the people we bump into at conferences and chat to in the canteen.
We create networks of people with whom we have shared experiences and understanding, people who 'speak our language', people who have networks and knowledge of their own that is useful to us (and to whom we can be of use in return). Increasingly too we can use social media and other approaches to expand our networks to include people who challenge our thinking, take us out of our bubbles and teach us different languages.
Networking – a purpose in itself
Returning to Richard's blog, work networks can also be more formal. He describes a need for learning networks to have method and purpose, and I totally agree with him. But I think it's ok to say that in some cases the purpose of forming a network is to form a network! At the Nuffield Trust, we have run a network for the CEOs of (relatively) small hospitals for some time – the New Cavendish Group. We have a newer group for CCG leaders, and are establishing a group for STP leaders.
When the groups come together, there is always an agenda that includes some shared learning between peers on a relevant topic, and that's important. This week at the New Cavendish Group we'll be talking about variation and quality improvement, teletracking and acute medicine.
But equally important is the opportunity to create a safe space where peers can share how they are feeling, be supported by each other, and build mutual resilience to carry back into their workplace. The role of the CEO is tough at the best of times, especially so at the moment. Taking time out with peers can be a vital part of personal coping strategies.
However extroverted or introverted you are, forming networks is part of being a human being. All our networks, whether informal or formal, can help us to learn, to cope with difficulties and to celebrate success.
Helen Buckingham is a Senior Fellow at the Nuffield Trust and part of Kaleidoscope's Advisory Board.
This blog first appeared on the Nuffield Trust website.
---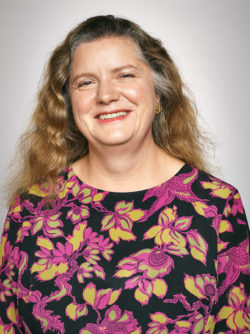 Helen Buckingham
26 September 2017