Networks not working? Improving how we improve together
We spend our lives accepting things because they're 'just the way it is'. But how often does our blithe acceptance hide practices that are woefully inefficient? Initiatives such as the Atlas of Variation, or Getting It Right First Time, are attempts to use data to expose such misplaced faith.
But it's our whole approach to collaboration, and in particular the use of networks, that has fascinated us at Kaleidoscope, and where the NHS has huge potential to learn and improve.
Learning networks – coordinated attempts to share, learn, and build capacity – are all the rage. NHS Improvement's latest strategy included an aspiration to have "effective networks thriv[ing] across the health and care system" within 1-3 years. We have Academic Health Science Networks, Strategic Clinical Networks, Community Education Provider Networks, to name but three contributions to the NHS' attempt to out-acronym the world.
Such proliferation of shared learning is a good thing: as the quality improvement guru John Toussaint has written, adult learning occurs best between peers, and networks can be an effective way of achieving this.
However, I'd suggest we still don't have in the NHS a model of what a high-performing network really looks like. For all of those involved in networks past or present, let's play network bingo – how many of these factors resonate: unclear purpose? Hard to work out whether it's been worth the money? Over-reliance on the energy of a small number of people? Fizzling out when enthusiasm fades?
Let's not tar all networks with the same brush, but it's striking how common these factors appear to be across the NHS.
We still don't have in the NHS a model of what a high-performing network really looks like.
As such, we've gone looking elsewhere, to other countries, and other sectors, for networks which don't fall prey so easily to these pitfalls. From education leaders in London, to paediatricians in Ohio, to emergency care clinicians in Melbourne, there are examples of networks with the same aims as those within the NHS, but appear able to meet them more effectively than we do.
As Jon Coles, the architect of the wildly successful programme to improve London secondary schools in the 2000s puts it: "We're not interested in cuppa tea collaboration where we all talk but nothing happens. We want collaboration to have a bit of edge, pace, and a focus on outcomes."
It's the practical tips, tricks and tactics of high-performing networks that we're going to be getting into in Networkfest, our week long digital event, which starts today and runs to 29 September.
Watch out for:
blogs from our incredible Network Faculty, our band of international network gurus, chaired by Professor Becky Malby
daily 30 minute webinars on key network topics, from lack of engagement to communication tools, with network leaders around the world
our Network90 competition, bringing together networks from across the UK – join in by emailing us a 90 second video all about your network
the release of our Kaleidoscope secret network sauce – all of our network intellectual property made open source and free for you to use.
So what makes for an effective network? Three over-arching factors stand out:
First is having a method, and sticking to it. The highest performing networks we've encountered have a clear, codified method describing what they do and why. For example, Johns Hopkins in the US run highly successful 'clinical community' networks based on the work of Mary Dixon-Woods. In contrast a study of the early work of AHSNs found a general lack of frameworks underpinning how they were trying share knowledge.
Have a method and stick to it: the highest performing networks we've encountered have a clear, codified method describing what they do and why.
Second is being ruthless about purpose. We've all been there: the temptation of adding yet another priority to a project like a bauble to a laden Christmas tree. Yet network resource – whether time or dosh – is always finite, and expecting to cope with more than two or three areas of focus is probably unrealistic. So important is this initial scoping phase to help determine purpose, that Cincinnati Children's Hospital often spend up to a year getting it right.
Third is about learning. Networks are not training courses; they're focused on learning between peers rather than from a teacher. However, thinking rigorously about what is required for learning to most likely happen is key. Jon Coles' work with schools unashamedly sends headteachers on training courses to gain the skills needed to support others to improve. Contrast this with a recent conversation with an NHS chief executive despairing about the simple act of running meetings to time being a skill beyond the reach of many.
Network success is never guaranteed. But opening ourselves up to new ways of doing things has significant opportunity to help make our network dreams a reality.
---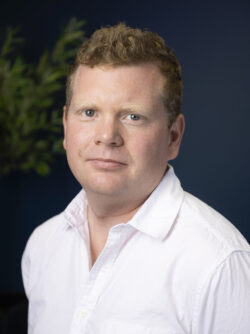 Rich Taunt
25 September 2017