Mind the gap: confessions of a boundary-spanner
The NHS is one of the largest and most complex publicly funded health systems in the world and connects research and practice, theorists and managers. How do these communities interact and what can be done to enable more fruitful connections?
​I have seen the NHS from the waiting room and ward as a NHS graduate management trainee and clinical services manager, and the boardroom as a non-executive director. I have worked in the Midlands (Birmingham, Solihull and Coventry), and Middle-Earth (Wellington, New Zealand). I have looked at the NHS from the inside as a manager, and from the outside as a researcher and policy analyst. It is this connection – between research and practice, between theorists and managers – which has particularly fascinated me. How do these communities interact, if at all? What could be done to enable more fruitful connections?
The NHS is one of the largest and most complex publicly funded health systems in the world, yet is relatively under-managed by international comparisons. Its senior management is characterised currently by rapid turnover, low public and political esteem, and constant calls from the academic community to become more evidence-based.
In parallel, the UK has the second largest health services research community in the world. Large numbers of health services research reports and academic papers are published in the UK each year, yet evidence of real impact in respect of healthcare managers being aware of and using the findings to inform their management practice remains limited.
Something, somewhere isn't working. At core I think this is down to the relatively separate and insular worlds inhabited by health care managers and researchers, each with their own distinctive professional and cultural features.
Health care managers tend to prefer to learn by doing, or hearing of others' practical experiences, whereas clinicians and researchers favour academic research studies. Management is by its nature a highly social, fast-moving and people-focused endeavour, whilst research is more solitary and longer term in its approach. Both communities hold their own conferences at which they tend to talk to one another about their work and concerns, with few academics attending managers' national gatherings and vice versa.
This matters. When you do see managers and researchers working well together to bring about innovation and service improvement, you get a snapshot of the benefits such collective practice could bring if it were to be the norm not the exception.
So how do we improve? Starting with the research community, here's three suggestions to start the debate. First, as researchers we need to accept and embrace the fact that we are using significant sums of public money to do research that is intended to make a difference. We must therefore understand how to have proper and sustained impact.
Second, we need to acknowledge that it is we – as 'knowledge purveyors' – who have the responsibility for translating, sharing and explaining our findings to those who can use them to improve patient care. This means we need to question and redefine how we undertake our research. Third, we must see ourselves as supporters of implementation – those who draw together managers and practitioners to learn from, challenge and explore our research findings.
But that's only half of the story. Let's leave the management community for 6 February.
Judith Smith is Director of the Health Services Management Centre (HSMC) and Professor of Health Policy and Management at the University of Birmingham. Follow Judith on Twitter:  @DrJudithSmith
---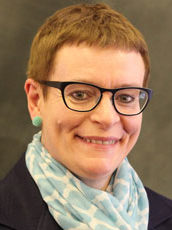 Judith Smith
30 January 2017