Making webinars work
What springs to mind when you hear the word 'webinar'?  "I can't wait"?…probably not. Perhaps it's because we humans are innately sociable creatures that we don't enjoy staring at a screen for an hour watching a set of moving slides, but I have friends who will willingly spend time staring at a screen to watch Final Score, so I find that hard to believe.
So why do we keep planning, running and participating in webinars? Here are a few reasons I can think of:
Webinars are accessible and can be joined remotely. As demonstrated for us by Professor Becky Malby who managed to join and kick-off a fantastic Networkfest webinar from a Heathrow airport terminal.
Webinars are time-saving and cost effective. As anyone who follows South Western Railway on twitter will know, train journeys aren't always fun, cheap or time-efficient. You don't have to spend time travelling to get to a webinar, and you don't have to spend your organisation's budget either.
Webinars can attract a different audience. Surprising though this may be for some, not everyone enjoys making awkward conversation at a face-to-face event – see Suzette Woodward's great blog Networks for introverts on this issue. Webinars (if run in a certain way) can provide a space for everyone to participate, without having to make your voice heard above a crowd.
Webinar memories can last forever. Even if live webinar attendance is relatively low, our experience suggests more people will watch a webinar once its uploaded on a website, especially if there's a snappy summary video involved (but more on that below).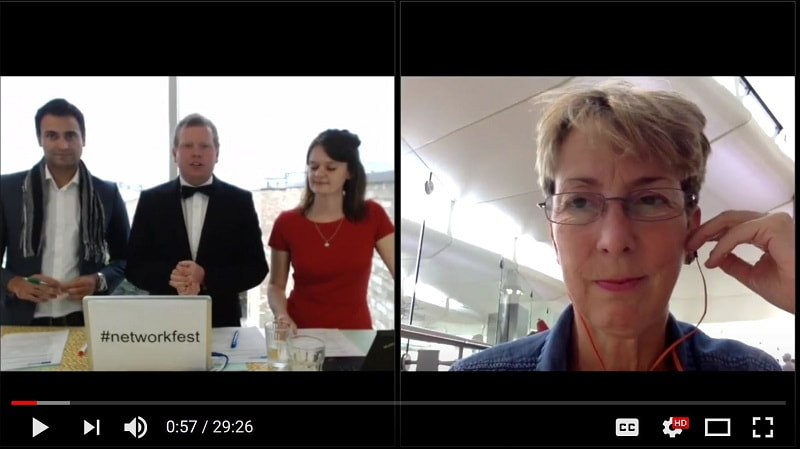 We run webinars at Kaleidoscope as part of our events series, such as NHS Joy, or the entirely digital Networkfest. While we've yet to perfect the recipe, we have picked up a few things along the way (read: learning from our mistakes):
Have a plan. Like any face-to-face event, planning is key, and behind your (hopefully) relaxed and personable demeanour on screen will be a detailed webinar plan. This includes promoting it well in advance to relevant audiences, assigning roles to hosts, prepping your speaker beforehand with likely discussion points, and estimating timings for each section.
Keep it short and interactive where possible. It's easier for someone's attention to wander during a webinar than it is at a face-to-face event. Keep your webinar short and punchy, and  provide an opportunity for people to get involved by asking questions – this should ensure attendees wait until the end to finish off their weekly online shop.
Don't make it too 'interactive'. It's quite stressful trying to ensure an attendee's webcam doesn't randomly pop up on screen (for both parties), so stick to encouraging attendees to ask questions or, if you're feeling particularly ambitious, taking part in a poll.
Record and upload. Our very rigorous (read: twitter) survey suggested that 12-12:30 is the optimum time for people to join a webinar. Saying that, there'll always be some who can't make it, and sharing your webinar online afterwards allows people to access your wonderful webinar at their convenience.
Summary videos are appreciated. For those with an even stricter time budget, summary videos can be the way forward, and perhaps persuade people to watch the extended edition. These are quick to record, and also useful for you as the host to recap all that you've learned.
And finally, keep it human. It's possible to produce a polished and professional webinar without having to sacrifice the enjoyment of people watching. Feedback on our webinars suggests that being able to see people talk is preferable to watching slides.
If you'd like to see a Kaleidoscope webinar in action, you can register for them on our events page.
From internal workshops to external jamborees, supporting face-to-face and digital events that people love is part of our Kaleidoscope offer. If you're interested in exploring with us how we could help you, do get in touch, it would be great to hear from you.
---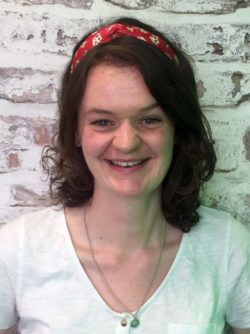 Anna Howells
29 January 2018