Networks for introverts
Dear Introverts - I am wondering how you are? I know that you have been asked to join a few networks but I note that you haven't been able to come yet.  Wondering if it might be because you struggle a bit with them? 
I know your extrovert friends are having a ball – but that's the last thing you probably want to hear. So I thought I might help a bit and see if I can help persuade you to come along next time.
I get it, you feel content and energised when reading a book, and you love just sitting and spending hours and hours thinking deeply and you just don't enjoy being surrounded by loads of people. I bet your family always moaned at you for having your head in a book all the time and not going out and spending time with the other kids! That definitely happened to me.
If you are like me, you have detailed conversations with yourself in your head, and large groups can silence you. Are you also easily over-stimulated at networking events, which means you often leave unexpectedly? As an introvert, it doesn't mean that you aren't sociable – and you love learning about what other people are doing.  So let's see if you can make networks work for you rather than you having to work at them.
These are a few of my lessons:
Make best use of your amazing listening skills – you are really good at it. You are much more interested in what other people are saying than talking about yourself, and as a colleague David Naylor once said to me, "there is nothing more potent than being in the presence of someone who just wants to listen to you…..open minded and open hearted, someone who does not get restless for you to find a solution or for you to take up their preferred solution". That's us. The way we listen builds real trust in relationships so this is a great strength.
Get there early – there will be fewer people to contend with and those that are there have not yet formed into the intimidating groups that you might struggle to join. You can also find someone sitting on their own and make them feel less lonely by starting up a conversation with them.
Don't feel you have to talk to everyone in the room – in fact, it's ok to just talk to a handful. You know this is the best way you interact, listen and share your thoughts.
We dive beneath the surface and explore the depths.  As an introvert you are great at focusing but need time to reflect and respond.  We don't take our answers lightly. It's dire, isn't it, when someone asks you a question that you know deserves a lot of thought and they expect an answer in seconds. Take your time – have the conversation in your head you know you are going to have – and then share your thoughts when you have had a chance to think it through.
Don't feel you have to talk to everyone in the room – in fact, it's ok to just talk to a handful. You know this is the best way you interact, listen and share your thoughts, so stick with what you are good at.
Take time out – this is vital – have a moment or two to recharge your batteries. This means taking time between talking to people and going to find a quite space – even if it's popping outside and walking round the block.
I hope that these have helped in some way and I hope that one day you may find me wandering up to you at the beginning of a networking event to start a conversation that may change both our lives.
Best wishes,
Suze.
Suzette Woodward is national director for Sign up to Safety. 
---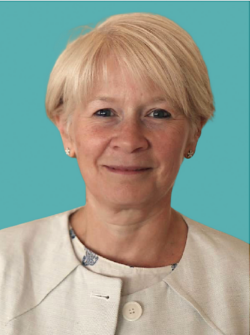 Suzette Woodward
26 September 2017