Making change happen in long term conditions: what we've learned
Our event series with AbbVie UK, involving face-to-face and digital events with a host of interesting and inspiring speakers, has focused on the nitty gritty of how change happens.
We further focused on learning from long term conditions care in particular, given that around 15 million people in England have at least one long term condition and their treatment makes up about 70% of the primary care budget.
We'd like to say a huge thank you to those who have joined us so far – and we hope you can join us for the final event in the series on 12 February, 9am to 1pm, at St Ethelburga's in London. While of particular interest to those working within the field of long term conditions, it will also appeal to those with an interest in practical approaches to making change happen – no need to have attended a previous event. Find out more and register.
Ahead of the event, we've pulled together some of our learning to date. Here's five things we've learned so far:
1. Patients aren't passive. This theme cropped up throughout our events, but never more eloquently than during our webinar with US-based Erin Moore – a patient leader herself who works with a quality improvement consultancy to include the perspective of parents and families in improvement work. Erin suggested that anyone involved in health system should be involved in designing the health system, and that this is especially true for patients. She also highlighted that we need to give more thought to how we equip patients with the right tools to help, for example quality improvement training.
2. Treating the person. There's a growing evidence base as to why the whole-person approach is crucial for people with long-term conditions. During a lunchtime event Dr Lindsay Ip shared insights from the biopsychosocial model, which (as the name hints) advocates that biological, psychological and social factors should be considered when deciding on the most effective care for patients. It's clear that you won't get far without looking beyond a particular condition, but the challenge lies in bringing together those component parts – be it NHS, social care or mental health services – in a way that's useful to service users.
3. The world outside health. There's a wealth of expertise and experiences to draw on when eliciting change within health and care – and this extends beyond our own sector. Amy Skipp, founder of ASK Research, joined us for a webinar to share some of her insights from the education sector and in particular children's mental health. While there was clear read-across between some of the challenges facing education and health, there were also opportunities for learning between the two – including the quality of data in education at the individual and national level.
4. Fact check. Across the event series, speakers and attendees alike highlighted the importance of data for helping change happen – and while this has been voiced many times previously, it remains challenging in practice. Speakers shared examples of how even at a small scale, data had been crucial to influencing decision makers, and how data is fundamental to creating a holistic care plan for people with long term conditions.
5. Who's in the team. While none of the above is easy to make happen, we think there's a common thread running through them all: the need to understand who's on the team for effective long-term condition care. A broad team is needed – from clinicians, to the voluntary sector to people with LTCs themselves and their carers – and at the moment barriers such as lack of integration, competition and complexity of conditions can prevent this from happening or happening effectively.
It's been fascinating exploring some of the emerging themes through our webinar and lunchtime events – we look forward to discussing these and more on the 12 February.
---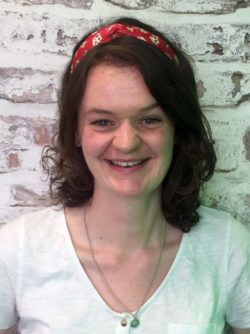 Anna Howells
29 January 2019