Let's talk about kindness
There are words that we use in our private lives. Words like love, and grief, joy, desire, loss and hate. We talk about intuition, and instinct. And there are words we use professionally. Words like impact, and metrics, indicators and scrutiny.
​I call these two sets of words our twin lexicons and I argue that if we are ever to meet our objectives, we need to start being a little more bi-lingual. I argue that the two parallel lexicons distort what we are trying to do and create a false distinction between the public and the private. And that this distinction has been useful, and important, but is no longer fit for our more complex purpose.
Kindness is one of those tricky words.
We all want to be kind and calls for kindness in public services are everywhere. Who wouldn't want to be kind? It is impossible to argue with – and just as our children are counselled to be kind, so we all too often call on our frontline colleagues – the poorest paid and hardest working – to be more kind.
We talk less frequently about making our policies kind, or about designing services to be kind. We talk less willingly about kind decision making, let alone setting a default for kindness.
We talk less frequently about making our policies kind, or about designing services to be kind.
We also want services to be fair. We want them to be accountable and run by professionals with a strong sense of boundaries. We want to scrutinise and understand decisions. And that's where the two lexicons stat to jar.
Because public policy is about relationships and it is always and everywhere about emotions. It's about how we love and how we care. It's about where we live and where we feel we belong. It's about how we change and grow. It's always and at all times about emotions. And yet talking about emotions in public policy is embarrassing and uncomfortable.
But is also about accountability and scrutiny. Its about achieving good value for money.
That's why kindness in public policy is a deeply disruptive concept. It recognises the emotions at the heart of what we do and gives them the status normally reserved for KPIs, risk registers and metrics of things that can be readily enumerated. It's difficult, and it challenges our deepest beliefs. But a recognition of the need for kindness is essential if we are to build trust, enable people to change their behaviour, and secure the outcomes that all the rest of the apparatus is designed to deliver.
And its urgent. As we invest massively in the deployment of artificial intelligence, we need to recognise that unless there is a proportionate investment in our emotional intelligence, we are destined to run services that are easy to measure but make no difference. How do we start to change this?
Read the new report, 'Kindness, emotions and human relationships: The blind spot in public policy'.
Julia Unwin is Chair of the Independent Inquiry on the Future of Civil Society and a Carnegie Fellow, consultant and non-executive.
---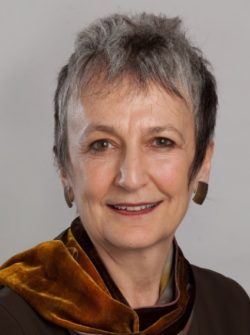 Julia Unwin
30 May 2019