Lessons from large scale change programmes
There is an often quoted statistic that 70% of transformation efforts fail. There is no clear source for this and sometimes the figure is even higher. It is not clear what the figure is for the NHS and estimation is made harder by it not being clear what to count.
The NHS suffers from the same problems as other large organisations and many of the failures of change management are similar to those found in other sectors of the economy (although generally those are not explored so publicly).
History suggests that there are some issues that stand out above the standard business school book list of reasons for failure.
Multiple goals
The NHS seems more prone to trying to achieve multiple goals with the same instrument. Primary care networks, for example, are seen by many GPs as a method for rescuing the current model of general practice, by others as a method for creating at scale multidisciplinary primary care organisations. These are not the same and not necessarily compatible, which increases the probability that different participants in this change will talk past each other.
One issue has been the use of mechanisms that fail to acknowledge complexity and local context. This is partly a reflection of the sheer size of the NHS. One of the success stories in the Changing Healthcare conference is the push to reduce healthcare associated infections (HCAIs).
There has been a tendency to apply the wrong change model and to draw misleading conclusions from programmes such as HCAI. In general, the interventions to do this were much simpler and less context dependent than, for example, the attempt to redesign emergency department flow.
Narrative and time
A failure of narrative can be an issue: Andrew Lansley's reforms classically suffered from complexity and a lack of clarity about the problem he was trying to solve and how the solution he proposed followed from this.
Overly optimistic assessment of the time required to develop the change and implement it – driven by both political cycles and a failing to acknowledge that complex change requires relationships and trust to develop.
A key issue is that often people are implementing change as an add on-to already busy jobs.
Understanding the change
A lack of clarity about what is the active ingredient in the new approach – in other words, what can you adapt and change without destroying the efficacy of the model?  People sometimes adopt the outward appearance of the model, use the name and might completely change its contents – and unsurprisingly, it doesn't work.
Advanced access in primary care and rapid assessment and treatment in emergency departments both suffered from this. In the case of integrated care, social prescribing and population health management the issue was that there was not even an agreed definition in the first place.
And yet, there has been a lot of success. My hypothesis is that while some changes, such the implementation of Percutaneous Coronary Intervention centres for ST-Elevation Myocardial Infarction, are accomplished by design, many of the most successful work through evolution and learning. One example of this is the adoption of day treatment, which will be looked at in a session at the Changing Healthcare conference.
There may be clarity about the goal but getting there requires many steps and mistakes.  Big programmes, especially those led nationally, don't like mistakes.
---
Nigel Edwards is CEO of the Nuffield Trust. He will be speaking at the Melting Pot discussion on Wednesday 4 November as part of our digital conference, Changing Healthcare: Learning from lasting change in the NHS
---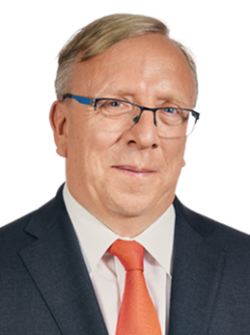 Nigel Edwards
29 October 2020