Joy in work: people, proficiency and purpose
Thank you to Kaleidoscope, who asked me to offer some reflections on joy in work. When I was thinking about this, I was reminded of a story that I'd like to share with you. It's a story about someone you might not usually associate with joy - a homeless man.
But it resonates with my own experiences of joy in work. And I wonder if it will with yours.
Over Christmas, I was working for a homeless charity. That's where I met Johnny.
Johnny's in his early 50s, although he looks much older. Whatever image comes to your mind when I say 'homeless man', is probably quite an accurate picture of Johnny: thin with a scruffy beard, dirty black beanie hat pulled over his head, attached to a blue plastic bag with all his worldly possessions in it. On the surface, not much to be joyful about.
But I got to know Johnny quite well over the week. And somehow, he looked a little different to the other homeless people I met. I couldn't put my finger on it at first. But then I realised it was because he looked more…hopeful. And I soon learnt why. He told me he had a job lined up.
It's for a charity called Emmaeus. Emmaeus run 29 different sites in the UK, called communities. Each one offers places for homeless people to live. When they enter the community, they're given the title of 'Emmaeus companions'.
The companions are given a home, a small weekly allowance, and food. In return, they contribute to the communities' social enterprises. For Johnny, he'll be refurbishing donated furniture to be sold in the Emmaeus shop.
His eyes lit up as he explained all this to me.
"Oh wow", I said. "So, you'll finally get a regular source of income, and security, and a proper job title. No wonder you feel so hopeful."
"Yes," he said. "But that's not really why I'm excited. It's going to give me those things – but more than that too. It'll give me the chance to belong to a community. A chance to learn a new skill. And I think it will give me a sense of…fulfilment."
I thought a lot about that conversation afterwards. You see, I'd assumed that as Johnny had so little, it would be the money, security and a proper job title that that would give him joy in his new work.
But I'd been wrong. I realised that you need to give people enough of those things, so that those issues are taken off the table. But they don't bring joy.
Real joy in work often comes down to other things, which Johnny explained really well. Three things: people, proficiency, and purpose.
I'd assumed that money, security and a proper job title lead to joy in work, but I'd been wrong. You need to give people enough of those things, so that those issues are taken off the table, but they don't bring joy.
Let's go back to his job.
His new chapter is going to have people who'll value him. The chance to become proficient in a new skill restoring furniture. And a sense of purpose, by contributing to something that feels bigger and more enduring than himself.
The more I thought about it, the more I realised Johnny really nailed what's given me joy in my work over the years.
Two examples might help.
A few years ago, I was a junior doctor working in A&E. To put it bluntly, it was a joyless job (my husband would probably give you some more colourful adjectives to describe what I was like to live with then).
Why?
Firstly, the people were perfectly nice, don't get me wrong. But my shift patterns varied so much each week that it was hard to build proper relationships. I remember one of the consultants saying, "You junior doctors are like goldfish. We just about give you a name, and then we replace you".
There wasn't much time for teaching or feedback, and the patients moved on so fast that it was hard to learn from what we were doing. So by the end, I didn't really feel much more proficient in emergency medicine.
Finally, I think I could have salvaged some joy from that job if I had found a sense of purpose. For me, that would have come from doing something about all the insane inefficiencies I saw around me. I did try- but I had every door shut in my face. Some of that will have been my own naivety and lack of experience in trying to initiate change. But it quickly sucked the potential for joy out of that job.
So, in my youthful frustration, I took the sulky millennial exit-strategy and moved to Australia. But I came back after a year. Though I was dreading have those same joyless feelings again working in the NHS. My first job was in paediatrics at St Mary's. And somehow, within a month, I fell back in love with medicine. And when I look back, it was because of those same 3 things.
Firstly, I was working for a fantastic team of people. I say working for- but it felt more like working with. One of the consultants was Bob Klaber, who did one of the NHS Joy webinars last week (which I recommend listening back to if you get a moment).
Just some simple examples: Bob takes time to learn the names of everyone on the ward, including the cleaners and porters, to understand what matters to them, and to thank them when they're doing a good job. He sets the tone for the department, so that collectively they do the 'H' in HR remarkably well.
Secondly, the consultants take the time to teach and give useful feedback, and the culture is such that you feel safe to speak up when you don't know something. So over 6 months I could really feel myself becoming more proficient at paediatrics.
And for me, the sense of purpose was the biggest thing. All the trainees are given protected time to work on an improvement project. The clock watching of my last NHS job was a distant memory; suddenly I found myself giving loads of discretionary effort to improve things around me.
I used to assume that joy in work for most people comes from money, security, having a title. But Johnny reminded me that it doesn't.
Whether you're a homeless man with very little, or you work within an enormous beast like the NHS, I think it comes from the same things.
And while it's tempting to look out at the system or up at our leaders to provide those for us, I believe we can all create them – to bring joy into work, I don't believe you need a fourth 'P'- Power.
For the people we work with, it's about remembering that, behind the job titles, they might come to work with the same hopes, anxieties, and personal storylines that we do.
Proficiency is about understanding that we all have an inherent desire to learn and to want to get better at 'stuff', whatever that stuff might be. And that desire isn't exclusive to those in vocational jobs, nor does it disappear at the end of our formal training.
And finally, purpose. I think this comes from everyone being clear about what the team, the department or the organisation exists to do. And then giving people the permission and psychological safety to contribute to that in some way.
So, what does joy in work mean to me? People, proficiency and purpose. And I believe they're within all of our power to create.
This is the text of the talk Nish gave at our NHS Joy event.
---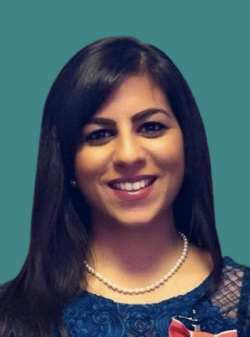 Nish Manek
14 January 2018