Guidance on guidance: five golden rules
​Every year, hundreds of pieces of health and healthcare guidance are published for NHS and local authorities. Having worked for most of my career in national policy making I've written many pieces of - what I thought was useful - guidance. Now I'm on the other side as a CCG commissioner, I see how little of it is widely read or has an impact beyond the real enthusiasts.
So where guidance has no new money or mandatory elements attached to it, what will make a busy and stressed commissioner in a local authority or CCG turn to guidance and think "Yes! This is so helpful!"?
Somewhat surprisingly, it doesn't appear that anyone has published any advice on what makes for such 'best in class' guidance before.  So I spoke to a range of NHS and local authority leaders and commissioners to get their views.
Slightly depressingly, the vast majority of them struggled to name a piece of guidance that they had found memorably useful.
Instead, we used these conversations to develop a wishlist for how to construct better guidance. From these discussions, and my own experience, there are five rules that should be considered:
1. Know your audience
Don't write guidance for yourself as a national policy maker. Take it from me, most local leaders and commissioners don't  want a carefully crafted narrative or conceptual framework.
Do you know what local leaders are most interested in or worried about? If not, how do you expect to catch their attention or be able to answer the questions they are asking themselves?
Get out there and talk to your prospective audience, engaged and unengaged.  Engaging service users too is important to understand how guidance can not only improve services but life chances more broadly.
Somewhat surprisingly, it doesn't appear that anyone has published any advice on what makes for 'best in class' guidance. 
2. Make it accessible
Commissioners generally don't have much time to dedicate to searching for guidance or trawling through long wordy descriptive text. As such, some quick tips:
Make it easy to find online – understand what terms and phrases they are likely to use to search for content;
Understand where people go to access information and promote it there – whether that's twitter, the Local Government Chronicle or the Health Service Journal.
Make it short and snappy – planning guidance for example is generally too long to be accessible to most commissioners.  It therefore becomes the realm of a very small number of people tasked with producing the plans.  Create a range of formats that are suitable to different audiences within different organisations, with short summaries of key points for directors and governing body or elected members, as well as the detailed guidance for those who need it.
Make it visually appealing and well laid out – not simply words, but with diagrams, illustrations and graphics.
If you can, make it personal – tailor your communications for each local authority and CCG– if you focus on x, then you could achieve y –  ideally supported by some local data analysis
3. Link it to local leaders' must dos
If you want local leaders and commissioners to stand up and take note then it is essential that the guidance will help them deliver everything already on their must do list – not simply add to it.
​While your policy area may have a great case for more attention, within an increasingly pressurised local environment with so much focus on delivering finances, key performance measures and delivering local transformation plans, it's difficult to find the headspace for anything new.
Create a range of formats that are suitable to different audiences within different organisations.
4. Make it practical
As articulated by one former NHS chief executive, "there's nothing worse as a commissioner than reading guidance that focuses solely on the 'what' with nothing on the 'how'".
Unfortunately, the majority of guidance falls into this trap – planning guidance that is just a long to do list, or commissioning guidance that just states what to commission with no advice on how to do it.
If you want people to use the guidance, make the right thing to do the easy thing to do. Do this with pragmatic advice and resources that cover the key steps that commissioners need to take such as:
What's the best way to carry out a needs assessment, who do you need to talk to, what should be included?
What interventions have the strongest evidence base and how do I implement them successfully – are there key enablers or conditions for success?  Are there any validated tools which help me consider what sort of time, money, workforce will be required to deliver?
What are potential quick wins and what will take longer to deliver?
How can you create meaningful indicators – examples of process and information sources.  What is the best way to evaluate success of an intervention?
How can I create a meaningful case on potential return on investment?  How can I estimate at what scale I will need to implement an intervention to create value for money within an acceptable timescale?
What have other areas of the country done – what did they do? How did they do it? What happened as a result? Who can I contact for more detailed information?
While it isn't possible or desirable to specify centrally what local leaders should do, as local circumstances will differ, posing key questions to consider or providing a checklist will generally be appreciated, as will providing an example of a really good service specification.
5. Make it evidence based
Given the significant financial pressures the system is now under, there is next to zero appetite for taking a punt on something.
Commissioners will be looking for direct support on developing a case for change so linking this to available evidence and value is essential.  Value doesn't have to be purely financial, this will include the potential impact the change can have on improving people's lives and outcomes.
There is cause for optimism: better guidance is both possible and happening.
Having said all this, I think there is an increasing recognition, particularly from the more service delivery focused parts of the arm's length bodies, that supporting commissioners and providers in how to implement change rather just than focusing on what the change is, is crucial.
This can be seen in the support for the Vanguards programme from Sam Jones's team in NHS England and the recent strategy from NHS Improvement on how it can support learning and development.
There is cause for optimism: better guidance is both possible and happening.
---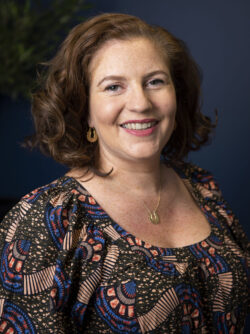 Clare Allcock
12 January 2017