Reimagining help: why 'good help' matters
Everyone at some point in their lives will need help from public services and others to live well and manage their health. But how that help is given can make a big difference to our lives.
At Nesta we've been looking at the difference between Good Help and Bad Help:
Good help looks beyond people's health conditions, understands what matters to each person, strengthens social connections and support, and builds opportunities for people to feel more confident and in control of their health and wellbeing.
Bad help tells people what is best for them, there is an excessive focus on fixing medical symptoms rather than exploring how the condition impacts on someone's life and there is a lack of understanding of people's wider life circumstances.
We've looked at the decades of behavioural and social research that underpins good help and it tells us that if we build the following eight approaches into the way that we help one another, then people are more likely to make positive changes in their lives (developed with UCL Centre for Behaviour Change).
Social connection: people have opportunities to build new relationships and take part in social activities to improve their health and wellbeing.
Skills and learning: people have access to opportunities where they can learn new skills which help them feel more equipped and confident to reach their goals.
Enabling environments: people's physical environments are set up in a way that makes it easier for them to work on their health and wellbeing goals.
Working on what matters: people take an active role in deciding what is important to them and planning what goals they want to work towards.
Tracking change: people track their health and wellbeing in a way that is engaging and easy. This helps people to stay motivated, understand patterns of behaviour, reflect on their progress and adapt plans accordingly.
Having the right information at the right time: people can access accurate health information in amounts that help them to feel (as far as possible) in control of their health and wellbeing.
Celebrating success: people are motivated by rewards (social and practical) that celebrate the journey they've taken to reach their health and wellbeing goals.
Managing setbacks: people understand that setbacks are normal and by making time to plan for them, people feel more in control and confident that they can continue to work on or adapt their goals during any setback.
We think some of the reasons why these ideas have failed to get mainstream adoption is because the evidence is often presented in long technical formats and it's not relevant to local context, and the busy health and care systems do not support people to innovate and adapt new ideas in their practice.
We believe that we can reimagine help across our public services and communities but instead of using the evidence to 'tell' people what works and how to do it, we are pulling together multiple methods and approaches.
Making evidence real: translating technical behaviour change research into accessible and engaging evidence to be put in the hands of local people and practitioners in a way that they can adapt to their local contexts
Applying multiple methods for change,including an adaptation of our 100 day challenge, that accelerate tests of change and builds capacity into systems, grant making, skills-building, and access to behaviour change experts
Building new partnerships – bringing together health, social care, community organisations, local businesses and more – helping people step out of silos and focus on a shared goal. This includes bringing together national partners to work together across boundaries
Putting people in control being led by practitioners and people with lived experience throughout the design phase and the delivery of the programme.
By doing this we can challenge the status quo using behavioural evidence to reimagine what help looks like for us all.
---
Tara Hackett is Assistant Programme Manager at Nesta Health Lab.
The issues raised in this blog will be part of the discussion with Tara and Esther Flanagan at the Melting Pot Lunch on 12 March.
---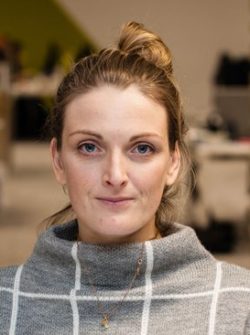 Tara Hackett
9 March 2020