Can continuity shape healthier communities?
There wasn't much a hospital could have done for William Wallace in the end. Yet the irony of having an executioner's yard standing just outside St Bartholomew's (priory then, NHS Trust now) might not have been lost on the crowds who came to watch him meet a grisly demise.
Seven hundred years on, only a plaque marks the spot of Braveheart's final scenes. Yet the hospital is just as big a part of its local economy now as it was then. Purchaser of goods, giver of jobs, owner of land; it's these characteristics which gave rise to the term 'anchor institutions'. First coined in the US, these are organisations which really aren't going anywhere in a hurry. Hospitals yes, but universities, local authorities, and others too.
It's a clever way to think about how certain public sector organisations' sheer existence can contribute to their social purpose. As CLES and the Health Foundation have articulated well this means a chance for hospitals to use their anchor characteristics to improve population health and help their area thrive. This could come in the form of targeting job schemes at parts of the community with high unemployment, or supporting local businesses by buying more of their supplies locally.
It's a great idea, full of potential for creative thinking. However to want something to succeed requires understanding why it might fail. The history of great ideas imported to the NHS from the US isn't a happy one. Nor is the whole concept of the 'next big thing' in health policy. It's not long since vanguards were all anyone talked about; not any more. I genuinely don't know whether accountable care is supposed to be hot or not.
Part of the reason nice theory struggles to translate to everyday practice is that the NHS constantly faces a 'thicket' of priorities, only accentuated by Covid-19. As such, to succeed, anchor thinking needs to help hospitals meet items currently on their to-do list – rather than adding to it. Workforce in particular seems an area where this could happen.
Anchor thinking needs to help hospitals meet items currently on their to-do list – rather than adding to it.
But there's also another way to think about hospitals' role as anchors: their constancy over time amid a backdrop of NHS flux. Let's go back to Barts: regulated by the Care Quality Commission (set up in 2009) they're largely commissioned by Tower Hamlets clinical commissioning group (formed in 2012) which is part of the North East London Commissioning Alliance (2018), overseen regionally by the NHS England London Regional Team (2012 again) and nationally by NHS Improvement (2016) which semi-merged with NHS England in 2019. Taking the longer view, it's part of the National Health Service (1948), its doctors registered with the General Medical Council (1858), with many of them also being part of the Royal College of Physicians (1518). Barts was founded in 1123.
What does such stability over time mean?
It shows how the anchor concept makes sense, not least in the relationships hospitals have managed to build with their communities. In our recent user research with Imperial about the redevelopment of St Mary's hospital, respondents were quite clear how they wanted a sense of the building's history to be preserved.
It also gives an interesting check on our rush to think of systems as the future of healthcare. Big state providers have been out of fashion for some time now in health reform. But given their permanence and ability to support health aims simply by existing, is it time to think more about integrated care systems being headquartered out of Trusts by default?
But the degree of stability compared to other NHS organisations points to another conclusion – for centuries we've known what we want hospitals to do and they've got on and done it: the provision of healthcare services. The anchor concept challenges this. It asks hospitals to play a broader role, and needs those that judge hospitals to change how they evaluate performance too. Let's not underestimate the level of behaviour and practice change required for that to happen – and the degree of support all involved will need to make it work. Just having a great idea is never enough (if it was, prevention wouldn't be the second order issue it is today).
One of the beauties of the anchor idea is that it's not something hospitals can opt in or out of; it comes as a result of their organisational characteristics not some boardroom strategy paper. The real question is how much hospitals will want (and be able) to take up the opportunity to use these characteristics to positively impact their local community, and how they can change the course of their own history in doing so.
---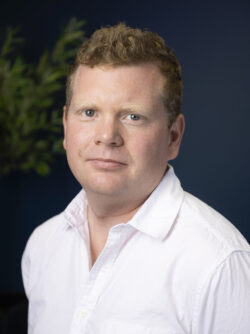 Rich Taunt
15 September 2020