Betting the farm: inside the NHS Forward View
The NHS is no stranger to five or ten year plans. Today's publication of the 'Five Year Forward View' takes its place in a lineage that includes 2009's 'NHS 2010-2015: from good to great' and 2000's 'NHS Plan', among a library full of other titles with similar echoes of communist tractor production.
Its importance is being talked up, with Simon Stevens (NHS England's Chief Executive) describing it as the most significant document for the NHS since 1948. However, how different is it really from plans gone by? It's a similar length (30+ pages), contains the prerequisite homage to the NHS ('may be the proudest achievement of our modern society'), and the usual welter of statistics about how the NHS is simultaneously great and in need of drastic change.
However, scratch the surface, and what might appear as yet another dry tome begins to reveal its radical colours. First off there's no foreword by the Secretary of State; instead this is the 'shared view of the NHS's national leadership'. This is important as it is deliberately positioned as the NHS counter-view to the manifestos set out by the political parties during conference season. For example, its strongly worded call that structural reorganisation would be distinctly unhelpful is a thinly veiled message to politicians considering such a move. While ministers and No10 will have seen drafts, this is not a government document – and as such means there is more (if only a little bit of) leeway to talk about political hard truths.
Which brings us to the key section in the report – so important, in fact, that if you only have time to dip into the report, I'd suggest you have a look at the six lines at the bottom of page 36. It's unsurprisingly about the central challenge facing the NHS: funding. The document succinctly puts forward three scenarios, with the key difference between them being the level of productivity. Scenario one and two both see a significant funding gap remaining. Scenario three is worth quoting in full:
In scenario three, the NHS gets the needed infrastructure and operating investment to rapidly move to the new care models and ways of working described in the Forward View, which in turn enables demand and efficiency gains worth 2%-3% net each year. Combined with staged funding increases close to "flat real per person" the £30 billion gap is closed by 2020/21.
To eager policy watchers such as myself, the sense of every word being agonised over is palpable. As such it all appears a bit opaque. Let's try and interpret: it's saying that to close the funding gap you need a combination of higher productivity ('demand and efficiency gains') and more money ('staged funding increases'), likely to equate to around £1.5bn in 2015/16 rising to around £8bn by 2020/21.
Honesty is needed that if efficiency doesn't improve quickly – as is likely – then the price tag for extra resources grows even larger.
The higher productivity is only going to happen with more money specifically for supporting new models of care ('the needed infrastructure and operating investment' or, as put elsewhere in the document, the much-heralded 'transformation fund'). If this sounds familiar, it's remarkably close to what we called for in our recent More than money report. Put another way, scenario three is the NHS's direct pitch to the politicians and public: give us the support and time to change services and we will deliver a NHS which is significantly more efficient, but in return we need significantly more money.
So why is this handful of lines so significant? It's because so much of what the remainder of the document talks about (need to improve quality, shift to new models of care, a new relationship with patients and communities – all of which we very much welcome) rests on scenario three happening. Forward View implicitly asserts that without scenario three, a funding gap will remain and the NHS will struggle to meet the demands placed upon it. This would put at risk the ambitions set out throughout the document and change the debate from 'how can the NHS improve?' to 'how can we stop it going backwards?' As such, Forward View bets the farm on scenario three; it contains no talk of what the NHS needs to do if a funding gap remains, it unashamedly focuses on Plan A, not Plan B.
The problem is that scenario three is based on two heroic assumptions. First, it argues that politicians need to stump up more money than they're planning to. As our Senior Economics Fellow Adam Roberts has set out with surgical clarity in his recent blog, the political parties' current funding pledges lag significantly behind what the NHS needs to meet future demand. With government borrowing currently going up not down, whether any party will be prepared to increase NHS spend beyond existing pledges is yet to be seen.
The second assumption is that shifting to new models of care (such as integrating hospital and primary care provision) will quickly unlock a significant increase in productivity. Such a shift is needed, but it is a long-term change requiring a number of years to achieve anywhere near the level of benefits put forward. A stretching target would be to see such a jump in the 2020-2025 Parliament, anything before that (let alone in the next couple of years) would be close to miraculous.
Transformation is needed, and it is very much to the credit of Forward View that it puts the case for it so firmly. However, placing unrealistic assumptions on the shoulders of change is likely to prove counter-productive. Honesty is needed that if efficiency doesn't improve quickly – as is likely – then the price tag for extra resources grows even larger.
​The conclusion of the Forward View is to put the ball firmly back in the politicians' court. It paints an admirable picture of what the NHS could spend its time moving to over the coming five years. The unspoken alternative is quality of care to patients suffering and running battles over 'crisis' in the NHS as austerity bites ever harder. Politicians, over to you.
---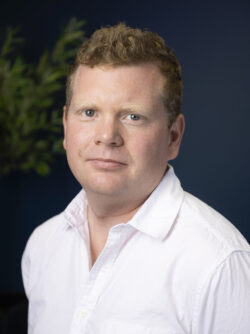 Rich Taunt
23 October 2014