What can a 5-year-old teach us about networks?
George Dellal leads on our networks service at Kaleidoscope. Here we find out what he was like as a 5-year-old, and why he thinks children have a lot to teach us about developing collaborations.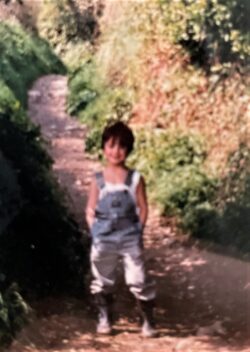 What is your role at Kaleidoscope?
I lead on collaboration and networks.
What were you like as a 5-year-old? 
I was a little cheeky and as an only child not short of attention and love.
What did you want to be when you grew up?
A doctor.
What was your favourite TV show?
The Care Bears.
What was your favourite pastime?
Playing football and going to the children's theatre.
What was your favourite food?
Chicken and rice (and all things nice).
Is there anything that 5-year-olds can teach us about networks?
Yes! Five-year-olds (and young children in general) are really great at trying things, experimenting and learning from 'failure'. This is nicely illustrated by the marshmallow challenge, which shows the importance of failing early and failing often. This mindset is very important when developing collaborations as it takes numerous attempts to find the rhythm and structure to enable the collaboration to move towards its purpose.
What's been the biggest shift or challenge in networks that you've seen in the last five years?
I think the biggest challenge has been the restrictions on face-to-face gathering. It is truly amazing how much can be accomplished virtually, but no technology compares to the magic of meeting face-to-face when forming and developing new relationships.
More positively, it has been very encouraging to see the importance of networks and collaboration receiving increasing attention in policy discussions. The new structures of primary care networks and integrated care systems offer a real opportunity for diverse stakeholders to come together and to truly collaborate. I'm optimistic that when they do we'll see population health outcomes improve as a result.
What do you predict will be the biggest shift in networks over the next five years?
I think that networks and collaborations will increase the emphasis placed on diversity, equity and inclusion. Ensuring that networks (and their leadership teams) are representative of the populations they serve is so important and crucial to being able to improve outcomes.
We are really keen to get your feedback. Please do fill in our very short survey – and you could be in with a chance of winning a cake (or fruit, if that is more your thing.
---
George Dellal
21 September 2021