What can a 5-year-old teach us about learning partnerships?
Lydia Paris leads on our learning partnership service at Kaleidoscope. Here we find out what she was like as a 5-year-old, her insights over the last five years of learning partnerships at Kaleidoscope and what she thinks the future holds.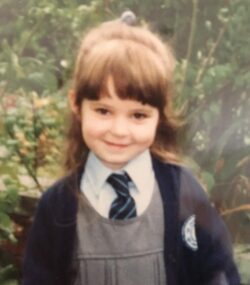 What is your role at Kaleidoscope?
I lead on our Learning Partnerships work.
What were you like as a 5-year-old?
Gentle, sensitive, shy, playful and a messy eater.
What did you want to be when you grew up?
A TV presenter!
What was your favourite TV show?
Live & Kicking
Favourite pastime?
Jumping on bouncy castles and playing with my friends
Favourite food?
Chocolate
Is there anything that 5-year-olds can teach us about learning partnerships?
Make it fun and people will want to engage. Gathering and sharing learning is a collaborative effort and should be enjoyable – make it positive, make it varied, make it about the participants. A final sense-check for your learning activity should be: "Is this fun?" If the answer is "no", consider some ways you can add more dynamism, variety and collaboration into it.
What's been the biggest shift or challenge in learning partnerships that you've seen in the last five years?
More meaningful collaboration with the public. Whether it's co-production or citizens' assemblies, I am seeing more and more of this being used as a genuine and meaningful way of shaping policy and services, which is great. The trick is ensuring that the engagement is done in an inclusive and accessible way, especially in this new, more online context since the pandemic – we have a helpful blog on how to run accessible digital events.
What do you predict will be the biggest shift in how learning partnerships work over the next five years? 
Again, more collaboration with the public, and also across sectors to help build a more integrated system rooted in the reality of challenges of organisations on the ground. I also think that learning as a way of working, i.e. supporting learning internally as everyday practice, will become more common. This is about embedding and enabling a learning culture within an organisation or system.
We are really keen to get your feedback. Please do fill in our very short survey – and you could be in with a chance of winning a cake (or fruit, if that is more your thing.)
---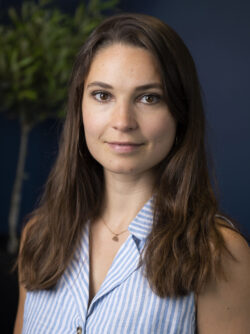 Lydia Paris
21 September 2021