Kate Cheema
---
Kate is the Director of Health Intelligence at the British Heart Foundation. She is interested in all things data and supports Kaleidoscope with data driven change and evaluative questions.
Kate is an analyst with a background primarily in the NHS but with previous interludes in the charity sector and insurance industry. She has worked across most types of NHS organisation, with a wide portfolio of customers, and a focus on the measurement of patient safety and the development of analytical capacity in the sphere of quality improvement. Kate's strengths include the ability to 'translate' data-related issues into plain English, and she once programmed a neural network to recognise species of dogs.
Kate aspires to be a champion for the effective use of data within healthcare and spends lots of time thinking about how to get people who say they are scared of numbers to engage with them.
Kate enjoys gothic fiction, long walks and can occasionally be found stitching things. She is married to Kiran and has two large sons whose names also begin with the letter K, which makes for interesting discussions over post.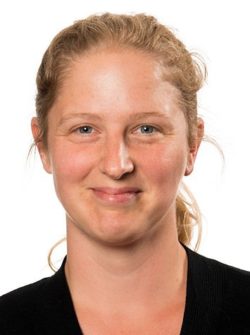 Contact