The good, the bad & the beautiful: a year at Kaleidoscope
My application to work at Kaleidoscope required a blog looking back at my first year. I called it 'The good the bad and the beautiful - a year's insight into the world of health and care'. Today is my first 'Kscopeversary'; a whole year of working here! So I thought it was time for an update.
When comparing my application's prediction to the reality of the last year, I was pretty close! It was full of optimism and growth, warm shoutouts to colleagues, and some gritty issues of the world and health and care, which have all been key features in my Kaleidoscope experience so far.
Starting any new job isn't easy – particularly when you're entering a new industry, at an experimental organisation, and you're 24. But a lot of great things have happened. Not only have I increased my knowledge of NHS acronyms tenfold (don't tell anyone I started on 0…), I have also been challenged in ways I couldn't have predicted.
Let's start with the good…
What stands out the most is the amount I've learnt. I've learnt lots about the health and care world, particularly some of the challenges we are facing in terms of NHS restructuring and post-pandemic life. I've learnt lots about effective collaborations, and vastly developed my skills in research and evaluation.
But more interestingly I've learnt a lot about the internal workings of a different kind of organisation and as a result, about myself. Kaleidoscope is a Teal organisation, which essentially means we are self-managed and encouraged to bring our whole selves to work. It took me a few months to get into it, but I am now sold on the idea.
I feel empowered. Any chance of micromanagement is out of the equation, and I am able to own my areas of work with confidence, contributing my ideas and challenging others in a positive way.
Firstly, I am trusted to be the best judge of myself and work, adjusting my ways of working to suit myself. Before Kaleidoscope, I hadn't even thought about what it means to have a working style. But I now know I am organised and methodical, need time to mull over theory but thrive when rooted in the practical, and like regular constructive feedback said with a smile. This helps me to know how to work best in individual tasks, but also in a team too.
Secondly, I'm regularly pushed out of my comfort zone and into my challenge zone in terms of contributing to the running of the organisation. This has hugely developed my critical thinking and experience in areas that someone my age wouldn't usually get exposure to; I'm fascinated by things like how power is distributed or how we make processes inclusive to all, and can trial and test that fascination every day.
Thirdly, I feel empowered. Any chance of micromanagement is out of the equation, and I am able to own my areas of work with confidence, contributing my ideas and challenging others in a positive way.
Onto the bad…
Like any organisation, Kaleidoscope isn't perfect. We take risks and they don't always pay off, but we acknowledge that we always have a lot to learn. However, what unites us is a commitment to challenging one another, and exploring and improving in any areas we aren't excelling. To show you what I mean, let's look at a challenge we've seen come up recently.
One area we haven't nailed yet is diversity, equity and inclusion (DEI). Our DEI commitments are slower than we'd like and until recently we had little strategy on how to make change. For an organisation that is all about promoting kindness and empowering its employees, this felt like an area we should be doing better in.
With a lot of thinking, and some help from the awesome Robin Prospect, we are now further down the road on our commitment to change, creating an internal DEI strategy that we are all proud of.
We've also set some priority areas to focus on over the next six months. The area that I am leading on is being better able to identify where exclusion is experienced at Kaleidoscope and which identities are currently underrepresented. Building up our data and narrative around our internal diversity and inclusion will allow us to make decisions about the areas we need to focus on.
We still have a long way to go before we are in a place we are fully proud of, but taking staff feedback on board and starting to make waves in this area feels a step in the right direction.
Ultimately, on days I feel frustrated, I am energised by being in an organisation that actively encourages me to turn those frustrations into positive change.
And finally, the beautiful!
I count myself lucky to be part of such a passionate team of humans that are dedicated to improving not only the world of health and care, but also the ways in which we work.
I'll finish in the exact same way 2021 Naomi finished her Kaleidoscope application blog: 'My colleagues energise, inspire and motivate me. What's more beautiful than that?'.
---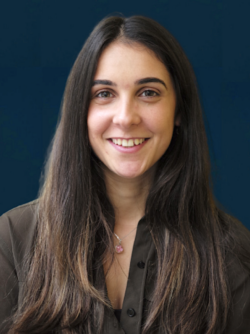 Naomi Thapar
25 July 2022