Surviving the system
Anyone working in and around the health and care sector knows the stats. People are asked to do more with less, leading to staff burnout and high dropout rates. It's clear that if we are going to 'survive the system', things need to change.
That's why we are working with Project Lift throughout 2020 to deliver a series of community events for all health and social care leaders in Scotland.
At Kaleidoscope, we often ask people to reflect on their most successful working relationships, and share specifically what made it work. Perhaps surprisingly, each time we do this, the terms 'shared governance structure' or 'accountability framework' are nowhere to be seen. More likely, we hear about things like mutual respect, listening and empathy.
In an ever-pressured environment, investing in relationships and leadership can feel like a 'nice to have' or can often be cast aside as something 'fluffy' or 'soft' in favour of the rigour and reliability of an accountability framework.
However, as Dee Fraser, Deputy Director of Coalition of Care and Support Providers in Scotland, shares, investing in leadership is anything but fluffy.
"Social care is a complicated system that often doesn't work for supporting people. The combined pressures of reducing resources, increasing need and outdated processes can make us feel trapped and frustrated. We find it challenging to identify where and how best to intervene to make positive change. This can drive unhelpful behaviours between organisations and people where we either focus on optimising our 'bit' of the system or blaming other parts of the system for perceived shortcomings.
"Command and control leadership is not getting the results we need as we work increasingly across organisational and professional boundaries Events like this that get people together to talk about leading differently, collaboratively and build empathy for colleagues in other parts of the system are the foundation of making positive change in health social care.
"If we're looking to change the system command and control approaches won't work. Instead we need:
True leadership at all levels (including the ability to both share power and allow the right person to lead in the right situation).
Collaborative leadership practice that helps build relationships and seeks agreement across organisational and professional boundaries on where and how to intervene to make change."
We also asked Angiolina Foster, Chief Executive of NHS 24, about her leadership journey, and to share her thoughts on what leadership needs to bring to ensure the system reaches its potential:
"Now, more than ever, Scotland needs confident, compassionate leaders who can steer our Health and Care System to a more sustainable future.
"Leadership needs to be rooted in an unshakable value set – and to be uncompromising in honouring these values. Leadership needs to provide the courage and conviction to focus on the longer term system changes we must make; in doing so, leaders must resist the temptation to be permanently distracted by daily pressures of the here and now."
As Dee and Angiolina's powerful reflections on leadership highlight, investing in leadership is essential for all of our day jobs, not simply a 'nice to have'.
Learning about leadership
To learn more about leadership and how it can help us to address major system challenges, we look forward to hosting the first Project Lift Community Event of the year at Dovecot Studios, Edinburgh, on 27 January. Perhaps some of you reading will have already signed up – we'll see you there!
If you're unable to make it, check out the other events we have coming up, which will also involve inspiring speakers and an opportunity to explore what leadership means for you in your context, helping you to reach your potential.
Leadership at all levels: solving everyday challenges in health and social care is a series of workshops to be held in multiple locations across Glasgow on 26 February (registration open now).
Self-care helps us deliver the best care is a half-day event in Stirling on 25 March (registration open soon).
Compassion at work: soothing the system is a half-day event in Aberdeen on 27 April (registration open soon).
Find out more and sign up for the events through the Project Lift Community Events website.
If you have any questions about the event series, please email Rose Minshall.
New to Project Lift? Visit their website and watch the animation to find out more, then get started by joining and completing the self assessment questionnaire to receive your personalised development report with your strengths and development suggestions.
---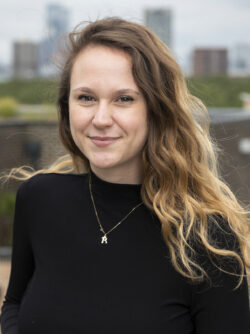 Rose Minshall
24 January 2020